Artist:
D_VOR
Circle Size:

Approach Rate:

Title:
dEKA
HP Drain:

Star Difficulty:

(5.64)
Creator:
Tidek
Accuracy:

Length:
1:46 (1:40 drain)
Source:
Genre:
Unspecified (Other)
BPM:
205
Tags:
bass techno d_vor stepmania earsdestroyer
User Rating:
Success Rate:
Points of Failure:


(graph is accumulative, based on % at fail/retry)

13.3% (603 of 4545 plays)

Submitted:
Loved:
Aug 3, 2013
Jul 9, 2018
Rating Spread:

Favourited 27 times in total

Users that love this map: ExVeemon, maciek0421, Mari0nix, freekillerok, Xylo-, SitekX, PanickedMoon69, Hayate Gekko, mornix1999, Tantei B, Dynamix braver, AdafeR, Nekos, deka228, Nenrikido, [KH]ReBoRN, Pinguu, OffLane, zappoola, IceDynamix and many more!
Options:
Modding / Discussion
This map is in a LOVED state.
As such, it will not award any pp and leaderboards may be reset by the beatmap creator.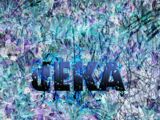 Standard difficulties are probably retarded (my 1st map few years ago)
Its made mainly for 4K and 7K SV difficulties.
Mathi is in the lead! ()
Score
8,109,362 (99.52%)
Max Combo
532
300 / 100 / 50
418 / 3 / 0
Misses
0
Geki (Elite Beat!)
73
Katu (Beat!)
3
Mods
HD,HR
Top 50 Scoreboard
| | Rank | Score | Accuracy | Player | Max Combo | 300 / 100 / 50 | Geki | Katu | Misses | Mods | |
| --- | --- | --- | --- | --- | --- | --- | --- | --- | --- | --- | --- |
| #1 | | 8,109,362 | 99.52% | Mathi | 532 | 418&nbsp&nbsp/ 3 / 0 | 73 | 3 | 0 | HD,HR | Report |
| #2 | | 8,034,164 | 98.57% | Spare | 532 | 412&nbsp&nbsp/ 9 / 0 | 67 | 9 | 0 | HD,HR | Report |
| #3 | | 7,946,185 | 96.67% | VilaZ | 532 | 400&nbsp&nbsp/ 21 / 0 | 58 | 18 | 0 | HD,HR | Report |
| #4 | | 7,911,863 | 96.99% | Lilily | 532 | 402&nbsp&nbsp/ 19 / 0 | 60 | 16 | 0 | HD,HR | Report |
| #5 | | 7,872,297 | 96.48% | Wucki | 532 | 399&nbsp&nbsp/ 21 / 1 | 60 | 15 | 0 | HD,HR | Report |
| #6 | | 7,867,329 | 96.67% | [ G h o s t ] | 532 | 400&nbsp&nbsp/ 21 / 0 | 60 | 16 | 0 | HD,HR | Report |
| #7 | | 7,766,625 | 95.72% | YesTak | 532 | 394&nbsp&nbsp/ 27 / 0 | 53 | 23 | 0 | HD,HR | Report |
| #8 | | 7,738,281 | 94.77% | _index | 531 | 388&nbsp&nbsp/ 33 / 0 | 52 | 24 | 0 | HD,HR | Report |
| #9 | | 7,561,713 | 98.10% | Lacrimosa | 532 | 409&nbsp&nbsp/ 12 / 0 | 65 | 11 | 0 | HD | Report |
| #10 | | 7,540,989 | 97.78% | Area | 532 | 407&nbsp&nbsp/ 14 / 0 | 66 | 10 | 0 | HD | Report |
| #11 | | 7,540,114 | 98.10% | Feyyy | 532 | 409&nbsp&nbsp/ 12 / 0 | 66 | 10 | 0 | HD | Report |
| #12 | | 7,517,190 | 97.94% | Tsokoz | 532 | 408&nbsp&nbsp/ 13 / 0 | 66 | 10 | 0 | HD | Report |
| #13 | | 7,461,588 | 96.99% | Snowslide | 532 | 402&nbsp&nbsp/ 19 / 0 | 61 | 15 | 0 | HR | Report |
| #14 | | 7,453,711 | 96.79% | Zabijaka | 532 | 401&nbsp&nbsp/ 19 / 1 | 63 | 12 | 0 | HD | Report |
| #15 | | 7,445,359 | 96.83% | MCNortrom | 532 | 401&nbsp&nbsp/ 20 / 0 | 60 | 16 | 0 | HR | Report |
| #16 | | 7,433,207 | 97.31% | -Machine- | 532 | 404&nbsp&nbsp/ 17 / 0 | 63 | 13 | 0 | HD | Report |
| #17 | | 7,387,156 | 96.16% | najkacze | 532 | 397&nbsp&nbsp/ 23 / 1 | 61 | 14 | 0 | HD | Report |
| #18 | | 7,335,920 | 95.72% | Feppla | 532 | 394&nbsp&nbsp/ 27 / 0 | 63 | 13 | 0 | HD | Report |
| #19 | | 7,251,220 | 99.52% | Mara | 532 | 418&nbsp&nbsp/ 3 / 0 | 74 | 2 | 0 | None | Report |
| #20 | | 7,225,132 | 94.14% | Shebo | 532 | 384&nbsp&nbsp/ 37 / 0 | 55 | 21 | 0 | HR | Report |
| #21 | | 7,209,960 | 98.85% | Jekel | 532 | 414&nbsp&nbsp/ 6 / 1 | 70 | 5 | 0 | None | Report |
| #22 | | 7,197,920 | 99.05% | nicogame14 | 532 | 415&nbsp&nbsp/ 6 / 0 | 70 | 6 | 0 | None | Report |
| #23 | | 7,186,887 | 93.51% | death grips | 532 | 380&nbsp&nbsp/ 41 / 0 | 48 | 28 | 0 | HR | Report |
| #24 | | 7,167,460 | 98.57% | N0vy | 532 | 412&nbsp&nbsp/ 9 / 0 | 67 | 9 | 0 | None | Report |
| #25 | | 7,157,380 | 98.42% | Mousiini | 532 | 411&nbsp&nbsp/ 10 / 0 | 68 | 8 | 0 | None | Report |
| #26 | | 7,130,380 | 98.26% | rarebostonian | 532 | 410&nbsp&nbsp/ 11 / 0 | 66 | 10 | 0 | None | Report |
| #27 | | 7,128,780 | 97.78% | pewdekz | 532 | 407&nbsp&nbsp/ 14 / 0 | 65 | 11 | 0 | None | Report |
| #28 | | 7,127,880 | 98.26% | LilDoc | 532 | 410&nbsp&nbsp/ 11 / 0 | 66 | 10 | 0 | None | Report |
| #29 | | 7,109,800 | 98.26% | Prophet | 532 | 410&nbsp&nbsp/ 11 / 0 | 67 | 9 | 0 | None | Report |
| #30 | | 7,102,340 | 96.83% | shineroo | 532 | 401&nbsp&nbsp/ 20 / 0 | 62 | 14 | 0 | None | Report |
| #31 | | 7,090,540 | 97.78% | Mijn Aim Zuigt | 532 | 407&nbsp&nbsp/ 14 / 0 | 66 | 10 | 0 | None | Report |
| #32 | | 7,079,300 | 97.31% | hartzxx | 532 | 404&nbsp&nbsp/ 17 / 0 | 67 | 9 | 0 | None | Report |
| #33 | | 7,065,460 | 96.67% | [KOR]Nano | 532 | 400&nbsp&nbsp/ 21 / 0 | 64 | 12 | 0 | None | Report |
| #34 | | 7,049,140 | 96.48% | Dragon Force | 532 | 399&nbsp&nbsp/ 21 / 1 | 61 | 14 | 0 | None | Report |
| #35 | | 7,031,140 | 96.67% | Byron | 532 | 400&nbsp&nbsp/ 21 / 0 | 64 | 12 | 0 | None | Report |
| #36 | | 7,029,580 | 97.47% | deait | 532 | 405&nbsp&nbsp/ 16 / 0 | 66 | 10 | 0 | None | Report |
| #37 | | 6,997,960 | 96.83% | [YAMATO] | 532 | 401&nbsp&nbsp/ 20 / 0 | 65 | 11 | 0 | None | Report |
| #38 | | 6,992,640 | 95.41% | Dytrius | 532 | 392&nbsp&nbsp/ 29 / 0 | 59 | 17 | 0 | None | Report |
| #39 | | 6,963,030 | 96.16% | ezu | 532 | 397&nbsp&nbsp/ 23 / 1 | 60 | 15 | 0 | None | Report |
| #40 | | 6,937,320 | 95.41% | AIiceXD | 532 | 392&nbsp&nbsp/ 29 / 0 | 57 | 19 | 0 | None | Report |
| #41 | | 6,875,416 | 90.26% | Adorable Whale | 532 | 360&nbsp&nbsp/ 59 / 2 | 45 | 29 | 0 | HR | Report |
| #42 | | 6,849,850 | 93.67% | Nadir | 502 | 383&nbsp&nbsp/ 33 / 2 | 50 | 22 | 3 | HD,HR | Report |
| #43 | | 6,837,040 | 99.60% | SylvieLism | 514 | 419&nbsp&nbsp/ 1 / 0 | 74 | 1 | 1 | None | Report |
| #44 | | 6,804,435 | 95.01% | Slonlk | 510 | 390&nbsp&nbsp/ 30 / 0 | 48 | 27 | 1 | HR | Report |
| #45 | | 6,785,587 | 95.49% | Yamaan | 509 | 393&nbsp&nbsp/ 27 / 0 | 58 | 17 | 1 | HD | Report |
| #46 | | 6,731,160 | 92.87% | LeXeD | 532 | 376&nbsp&nbsp/ 45 / 0 | 51 | 25 | 0 | None | Report |
| #47 | | 6,639,060 | 96.75% | Cephus | 513 | 401&nbsp&nbsp/ 19 / 0 | 62 | 13 | 1 | None | Report |
| #48 | | 6,621,549 | 94.10% | Psycopath- | 492 | 385&nbsp&nbsp/ 33 / 1 | 54 | 20 | 2 | HD,HR | Report |
| #49 | | 6,594,000 | 99.13% | [ Nano ] | 507 | 416&nbsp&nbsp/ 4 / 0 | 71 | 4 | 1 | None | Report |
| #50 | | 6,521,220 | 98.97% | taku | 504 | 415&nbsp&nbsp/ 5 / 0 | 70 | 5 | 1 | None | Report |