Artist:
goreshit
Circle Size:

Approach Rate:

Title:
toromi hearts 2
HP Drain:

Star Difficulty:

(6.57)
Creator:
kiri09
Accuracy:

Length:
3:31 (3:31 drain)
Source:
Genre:
Unspecified (Other)
BPM:
219
Tags:
death stream
User Rating:
Success Rate:
Points of Failure:


(graph is accumulative, based on % at fail/retry)

4.9% (342 of 6993 plays)

Submitted:
Loved:
Sep 3, 2013
Aug 6, 2018
Rating Spread:

Favourited 85 times in total

Users that love this map: Playing, waaiiru, Klavelon, ArmandoR, sasan_daichi, Hexas, Noellse, Enixque, Whiiiskers, nhule12345, 321jurgen, Mitt Aim Suger, EpicCupcake, D u c K y, Espaas, Issekara, MarGenDo, Liqh, ikhervilla, Seirov and many more!
Options:
Modding / Discussion
This map is in a LOVED state.
As such, it will not award any pp and leaderboards may be reset by the beatmap creator.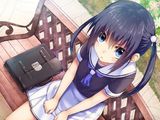 Let's hand crush
Dustice is in the lead! ()
Score
99,394,394 (99.96%)
Max Combo
2222
300 / 100 / 50
1748 / 1 / 0
Misses
0
Geki (Elite Beat!)
195
Katu (Beat!)
1
Mods
None
Top 50 Scoreboard
| | Rank | Score | Accuracy | Player | Max Combo | 300 / 100 / 50 | Geki | Katu | Misses | Mods | |
| --- | --- | --- | --- | --- | --- | --- | --- | --- | --- | --- | --- |
| #1 | | 99,394,394 | 99.96% | Dustice | 2222 | 1748&nbsp&nbsp/ 1 / 0 | 195 | 1 | 0 | None | Report |
| #2 | | 95,947,480 | 96.74% | BoshyMan741 | 2221 | 1664&nbsp&nbsp/ 83 / 2 | 165 | 29 | 0 | None | Report |
| #3 | | 72,819,992 | 98.78% | Weed | 1936 | 1720&nbsp&nbsp/ 23 / 0 | 180 | 15 | 6 | None | Report |
| #4 | | 69,549,572 | 98.68% | EmertxE | 1903 | 1717&nbsp&nbsp/ 26 / 1 | 179 | 15 | 5 | None | Report |
| #5 | | 54,897,854 | 95.60% | Lilily | 1717 | 1638&nbsp&nbsp/ 101 / 2 | 154 | 38 | 8 | None | Report |
| #6 | | 52,081,332 | 91.12% | MetaBee | 1712 | 1517&nbsp&nbsp/ 229 / 2 | 117 | 76 | 1 | None | Report |
| #7 | | 50,108,526 | 98.90% | Apraxia | 1225 | 1724&nbsp&nbsp/ 16 / 3 | 185 | 9 | 6 | None | Report |
| #8 | | 49,259,322 | 97.70% | Neliel | 1435 | 1695&nbsp&nbsp/ 41 / 1 | 172 | 22 | 12 | None | Report |
| #9 | | 48,109,286 | 97.31% | oscar3403 | 1338 | 1682&nbsp&nbsp/ 56 / 8 | 159 | 34 | 3 | None | Report |
| #10 | | 47,277,720 | 96.58% | MaKenanbuReraaa | 1433 | 1663&nbsp&nbsp/ 78 / 1 | 168 | 26 | 7 | None | Report |
| #11 | | 43,662,484 | 92.43% | Zhaix | 1377 | 1559&nbsp&nbsp/ 170 / 6 | 146 | 45 | 14 | None | Report |
| #12 | | 43,351,486 | 95.39% | Bubbleman | 1370 | 1634&nbsp&nbsp/ 96 / 14 | 159 | 31 | 5 | None | Report |
| #13 | | 32,499,332 | 93.71% | FeriOP | 1206 | 1597&nbsp&nbsp/ 110 / 32 | 152 | 30 | 10 | HR | Report |
| #14 | | 29,919,505 | 98.78% | Spinner | 2222 | 1717&nbsp&nbsp/ 32 / 0 | 182 | 14 | 0 | HT | Report |
| #15 | | 22,666,986 | 93.45% | Zyaqix | 821 | 1582&nbsp&nbsp/ 157 / 1 | 140 | 54 | 9 | HR | Report |
| #16 | | 21,904,747 | 95.74% | Syfou | 680 | 1643&nbsp&nbsp/ 91 / 7 | 152 | 39 | 8 | HR | Report |
| #17 | | 20,225,664 | 93.05% | VilaZ | 749 | 1578&nbsp&nbsp/ 146 / 5 | 138 | 53 | 20 | HR | Report |
| #18 | | 20,172,318 | 97.45% | Espaas | 658 | 1686&nbsp&nbsp/ 55 / 0 | 168 | 25 | 8 | None | Report |
| #19 | | 18,642,400 | 89.86% | D1spers1on | 693 | 1498&nbsp&nbsp/ 215 / 12 | 95 | 90 | 24 | None | Report |
| #20 | | 18,130,866 | 93.35% | Anroyz | 724 | 1589&nbsp&nbsp/ 126 / 10 | 159 | 32 | 24 | None | Report |
| #21 | | 17,604,020 | 93.62% | G4SH4 | 666 | 1589&nbsp&nbsp/ 143 / 4 | 131 | 55 | 13 | None | Report |
| #22 | | 17,264,698 | 90.59% | skinnyboy3 | 676 | 1524&nbsp&nbsp/ 174 / 14 | 131 | 56 | 37 | None | Report |
| #23 | | 17,048,746 | 93.60% | koteyka20 | 1704 | 1588&nbsp&nbsp/ 145 / 4 | 136 | 57 | 12 | HR,HT | Report |
| #24 | | 16,463,948 | 83.55% | Megatron is bad | 750 | 1354&nbsp&nbsp/ 279 / 86 | 118 | 54 | 30 | None | Report |
| #25 | | 16,213,834 | 95.21% | w1sp | 663 | 1635&nbsp&nbsp/ 85 / 11 | 159 | 32 | 18 | None | Report |
| #26 | | 15,684,342 | 86.62% | waywern2012 | 598 | 1403&nbsp&nbsp/ 336 / 0 | 123 | 68 | 10 | None | Report |
| #27 | | 14,798,782 | 88.44% | OsuMasterDX | 653 | 1465&nbsp&nbsp/ 233 / 25 | 127 | 54 | 26 | None | Report |
| #28 | | 14,602,606 | 89.76% | Stressed | 1684 | 1494&nbsp&nbsp/ 225 / 5 | 133 | 52 | 25 | HT | Report |
| #29 | | 13,753,928 | 88.48% | Jacky OuO | 606 | 1473&nbsp&nbsp/ 215 / 17 | 113 | 68 | 44 | None | Report |
| #30 | | 13,204,880 | 93.73% | Guillotine | 1440 | 1590&nbsp&nbsp/ 144 / 8 | 146 | 43 | 7 | HT | Report |
| #31 | | 12,990,668 | 87.83% | BeasttrollMC | 600 | 1460&nbsp&nbsp/ 207 / 43 | 130 | 54 | 39 | None | Report |
| #32 | | 12,808,456 | 91.51% | Tobu | 530 | 1543&nbsp&nbsp/ 170 / 5 | 140 | 49 | 31 | None | Report |
| #33 | | 12,064,934 | 80.33% | Seiru | 1517 | 1246&nbsp&nbsp/ 466 / 22 | 84 | 96 | 15 | HT | Report |
| #34 | | 11,779,832 | 88.75% | SeeL | 612 | 1480&nbsp&nbsp/ 206 / 21 | 142 | 39 | 42 | None | Report |
| #35 | | 11,550,427 | 85.25% | StarVictinII | 1246 | 1369&nbsp&nbsp/ 359 / 14 | 89 | 94 | 7 | HT | Report |
| #36 | | 10,757,956 | 80.41% | Swoozle | 529 | 1272&nbsp&nbsp/ 371 / 64 | 99 | 78 | 42 | None | Report |
| #37 | | 10,536,571 | 85.32% | Jadekick | 1353 | 1370&nbsp&nbsp/ 361 / 11 | 112 | 73 | 7 | HT | Report |
| #38 | | 9,829,566 | 88.68% | Man In Beat | 372 | 1475&nbsp&nbsp/ 217 / 22 | 121 | 66 | 35 | None | Report |
| #39 | | 9,607,086 | 80.75% | MiyazonoKuma | 532 | 1294&nbsp&nbsp/ 313 / 84 | 106 | 71 | 58 | None | Report |
| #40 | | 9,324,668 | 77.23% | hirayoshi | 460 | 1187&nbsp&nbsp/ 464 / 54 | 76 | 84 | 44 | None | Report |
| #41 | | 8,923,160 | 87.45% | Veterok | 1185 | 1440&nbsp&nbsp/ 232 / 73 | 113 | 63 | 4 | HR,HT | Report |
| #42 | | 8,112,160 | 89.89% | TheShadowOfDark | 673 | 1518&nbsp&nbsp/ 140 / 45 | 146 | 33 | 46 | EZ | Report |
| #43 | | 7,998,580 | 99.07% | Wolfy3D | 1493 | 1729&nbsp&nbsp/ 9 / 4 | 187 | 2 | 7 | EZ,HT | Report |
| #44 | | 7,577,130 | 77.03% | MyAngelSawari | 500 | 1169&nbsp&nbsp/ 517 / 36 | 58 | 107 | 27 | None | Report |
| #45 | | 7,505,706 | 86.04% | T r i s t a n | 921 | 1404&nbsp&nbsp/ 286 / 33 | 116 | 63 | 26 | HT | Report |
| #46 | | 7,352,246 | 78.08% | WubWoofWolf | 493 | 1235&nbsp&nbsp/ 321 / 142 | 112 | 48 | 51 | None | Report |
| #47 | | 7,142,880 | 80.92% | Hiromu | 414 | 1282&nbsp&nbsp/ 391 / 18 | 99 | 83 | 58 | None | Report |
| #48 | | 7,092,828 | 88.84% | -ALTER- | 397 | 1479&nbsp&nbsp/ 223 / 3 | 112 | 62 | 44 | None | Report |
| #49 | | 6,707,780 | 88.81% | Just Jeff | 869 | 1472&nbsp&nbsp/ 240 / 8 | 116 | 64 | 29 | HT | Report |
| #50 | | 6,625,306 | 78.64% | LutwixTudra | 394 | 1236&nbsp&nbsp/ 392 / 53 | 92 | 66 | 68 | None | Report |