Artist:
ZAQ
Key Amount:

Approach Rate:

Title:
Alteration
HP Drain:

Star Difficulty:

(8.37)
Creator:
17VA
Accuracy:

Length:
2:42 (2:38 drain)
Source:
Sasami-san@Ganbaranai
Genre:
Unspecified (Other)
BPM:
160
Tags:
genesis ささみさん@がんばらない
User Rating:
Success Rate:
Points of Failure:


(graph is accumulative, based on % at fail/retry)

27.0% (90 of 333 plays)

Submitted:
Loved:
Jan 14, 2014
Aug 6, 2018
Rating Spread:

Favourited 42 times in total

Users that love this map: Meseki, metyabo, _Shirayukihime_, Azusa-Nakano, Murako, moni, Molqus, Worms, Pikobaka, clannadscas, Nanatsu, touzkue, MoTeSolo, Vetusto, Rirouni, Astray-, TkskKurumi, Time Diver, Kirisaki-, LothusFangirl and many more!
Options:
Modding / Discussion
This map is in a LOVED state.
As such, it will not award any pp and leaderboards may be reset by the beatmap creator.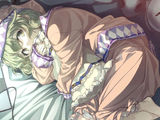 yes
AscensionDTWhen is in the lead! ()
Score
961,249 (99.19%)
Max Combo
1355
MAX / 300 / 200
2339 / 833 / 38
100 / 50 / Misses
13 / 2 / 3
Mods
None
Top 50 Scoreboard
Rank
Score
Accuracy
Player
Max Combo
MAX
300
200
100
50
Miss
Mods
#1
961,249
99.19%
AscensionDTWhen
1355
2339
833
38
13
2
3
None
Report
#2
957,388
98.98%
wonder5193
1915
2079
1083
45
8
2
11
None
Report
#3
940,260
98.61%
Estonians
1593
2020
1106
76
16
7
3
None
Report
#4
913,368
98.03%
Niima
1272
1906
1185
100
19
3
15
None
Report
#5
888,531
96.94%
a4a01
1183
1821
1227
109
23
6
42
None
Report
#6
864,839
96.99%
MAAAAAAAAAAAAAS
1286
1874
1164
121
29
15
25
None
Report
#7
849,260
96.84%
Yomiel
617
1824
1218
110
28
8
40
None
Report
#8
848,826
96.31%
Puky
892
1645
1371
117
36
17
42
None
Report
#9
843,434
95.34%
lino-sama
1020
1492
1453
165
51
33
34
None
Report
#10
842,555
96.17%
Dipif
1196
1636
1347
151
51
23
20
None
Report
#11
840,736
96.33%
Julio1212-
1084
1518
1452
182
48
13
15
None
Report
#12
823,452
96.24%
alisi
996
1525
1460
157
42
17
27
None
Report
#13
808,882
95.12%
[MY]Idiot
967
1506
1396
222
52
19
33
None
Report
#14
803,546
95.21%
Neokje
916
1679
1276
151
44
19
59
None
Report
#15
800,031
94.71%
[HyeN]
730
1645
1248
207
69
19
40
None
Report
#16
796,551
95.35%
projectc1
1135
1469
1464
184
60
14
37
None
Report
#17
792,200
94.71%
banhammer666
953
1530
1380
189
48
31
50
None
Report
#18
789,670
94.79%
Wilben_Chan
816
1548
1361
198
44
24
53
None
Report
#19
788,729
94.64%
AWMRone
615
1557
1373
160
40
29
69
None
Report
#20
786,395
93.83%
greatvictory
715
1522
1332
216
83
19
56
None
Report
#21
771,389
93.54%
jddsik
465
1557
1287
210
89
35
50
None
Report
#22
771,264
94.93%
Worms
389
1713
1226
159
50
16
64
None
Report
#23
765,349
93.82%
LackPoints
889
1468
1414
186
52
31
77
None
Report
#24
762,874
94.26%
My Angel Koishi
703
1543
1326
223
65
20
51
None
Report
#25
762,866
93.57%
SnowScent
823
1248
1596
225
62
35
62
None
Report
#26
757,435
93.78%
araragigun
1026
1681
1207
170
59
38
73
None
Report
#27
748,333
93.77%
Arezo
1036
1299
1600
158
52
32
87
None
Report
#28
744,729
94.06%
[ R o a d ]
839
1264
1586
240
67
24
47
None
Report
#29
744,072
93.48%
dtf tot
1046
1411
1424
232
71
26
64
None
Report
#30
743,199
93.27%
kloi34
471
1282
1571
194
70
31
80
None
Report
#31
738,863
93.38%
Elementaires
690
1461
1365
230
92
25
55
None
Report
#32
735,637
92.03%
Craig
545
1381
1378
252
105
53
59
None
Report
#33
735,353
92.89%
Retsukiya
543
1419
1384
247
76
32
70
None
Report
#34
732,221
92.04%
Daleenie
786
1429
1349
236
90
34
90
None
Report
#35
731,952
91.35%
Dominance-
1081
1218
1493
277
140
39
61
HD
Report
#36
730,987
93.18%
Fair Play
629
1450
1395
208
58
29
88
None
Report
#37
728,392
93.29%
Jinjin
379
1508
1323
220
85
32
60
None
Report
#38
725,568
92.60%
Yubi-
519
1237
1554
244
85
42
66
HD
Report
#39
722,009
92.49%
idqoos123
1002
1334
1440
262
101
19
72
None
Report
#40
720,183
91.75%
Alcemist
496
1387
1357
260
113
41
70
None
Report
#41
718,514
92.86%
DaDarkDragon
372
1445
1370
234
66
27
86
None
Report
#42
712,507
90.91%
Tots
759
1208
1451
345
119
36
69
None
Report
#43
712,415
92.48%
lidhen
913
1421
1389
213
78
43
84
None
Report
#44
700,867
91.08%
[LCHT]
727
953
1676
394
131
29
45
None
Report
#45
699,384
91.19%
pReturn
643
1409
1326
249
99
58
87
None
Report
#46
698,606
91.79%
[MY]iEne
603
1256
1486
272
98
41
75
None
Report
#47
697,039
90.88%
tortutrigo
643
1209
1472
311
114
43
79
None
Report
#48
692,442
91.24%
minseok
648
1123
1544
351
113
40
57
None
Report
#49
684,132
91.32%
zhazhakong
399
1455
1316
211
87
42
117
None
Report
#50
676,887
90.97%
U1d
396
1239
1458
301
98
38
94
None
Report