Artist:
Marika
Circle Size:

Approach Rate:

Title:
quantum jump
HP Drain:

Star Difficulty:

(4.12)
Creator:
Shurelia
Accuracy:

Length:
3:59 (3:36 drain)
Source:
フレラバ ~Friend to Lover~
Genre:
Video Game (Japanese)
BPM:
130
Tags:
eroge opening visual novel smee fureraba kanari xxcrystalmoonanimexx el solarbeam nardoxyribonucleic
User Rating:
Success Rate:
Points of Failure:


(graph is accumulative, based on % at fail/retry)

6.8% (675 of 9909 plays)

Submitted:
Ranked:
Jun 12, 2014
Aug 14, 2018
Rating Spread:

Favourited 51 times in total

Users that love this map: Seiren, Chocoa, thinkbottle, handsomesama, ErgonMagi333, YouDontChibai, lokilok, pitrock, ClumsyRyo, Leguna, Kr-ARIA, FrostZeo, iKeiko, SasakiSayaka, blindmodz, Astral-, Reinichi, [Kenshin], chaica, yuzu__rinrin and many more!
Options:
Modding / Discussion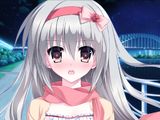 2014 Shurelia said :
I LOVE THIS SONG VERY MUCH!!!!!
"2nd Map"
Ready for mod! / Rank!
Wish me luck~
Insane by Me
Hard by Kanari
Normal by Me
Easy by El Solarbeam
Oni & Muzukashii by Nardo
SB : By Kanari (OMG I Love it !!!)
2018 Shurelia said :
Hello old Shurelia.
it's finally done (my remap)
now it's ready for another push! only 4 years tho HEHEHEh
plz mod
new bg because rina is the best girl, no doubt
Viveliam is in the lead! ()
Score
18,880,122 (100.00%)
Max Combo
960
300 / 100 / 50
662 / 0 / 0
Misses
0
Geki (Elite Beat!)
137
Katu (Beat!)
0
Mods
HD,DT
Top 50 Scoreboard
| | Rank | Score | Accuracy | Player | Max Combo | 300 / 100 / 50 | Geki | Katu | Misses | Mods | |
| --- | --- | --- | --- | --- | --- | --- | --- | --- | --- | --- | --- |
| #1 | | 18,880,122 | 100.00% | Viveliam | 960 | 662&nbsp&nbsp/ 0 / 0 | 137 | 0 | 0 | HD,DT | Report |
| #2 | | 18,879,822 | 100.00% | GfMRT | 960 | 662&nbsp&nbsp/ 0 / 0 | 137 | 0 | 0 | HD,DT | Report |
| #3 | | 18,772,229 | 99.60% | KoaLeahq | 960 | 658&nbsp&nbsp/ 4 / 0 | 134 | 3 | 0 | HD,DT | Report |
| #4 | | 18,746,019 | 99.30% | Saya-Eternal | 960 | 655&nbsp&nbsp/ 7 / 0 | 131 | 6 | 0 | HD,DT | Report |
| #5 | | 18,732,644 | 99.50% | GitahMuttan | 958 | 657&nbsp&nbsp/ 5 / 0 | 132 | 5 | 0 | HD,NC | Report |
| #6 | | 18,721,290 | 99.60% | - Kataomoi - | 957 | 658&nbsp&nbsp/ 4 / 0 | 133 | 4 | 0 | HD,DT | Report |
| #7 | | 18,582,228 | 98.39% | psil000nno | 958 | 646&nbsp&nbsp/ 16 / 0 | 124 | 13 | 0 | HD,NC | Report |
| #8 | | 17,854,540 | 98.94% | v6842951370 | 940 | 652&nbsp&nbsp/ 9 / 0 | 129 | 7 | 1 | HD,DT | Report |
| #9 | | 17,582,886 | 99.09% | r o o k i e | 957 | 653&nbsp&nbsp/ 9 / 0 | 131 | 6 | 0 | DT | Report |
| #10 | | 17,571,480 | 98.89% | Noomn | 959 | 651&nbsp&nbsp/ 11 / 0 | 129 | 8 | 0 | DT | Report |
| #11 | | 17,533,631 | 98.79% | Logless | 960 | 650&nbsp&nbsp/ 12 / 0 | 130 | 7 | 0 | DT | Report |
| #12 | | 16,672,606 | 98.99% | [Lucky] | 959 | 652&nbsp&nbsp/ 10 / 0 | 131 | 6 | 0 | HD | Report |
| #13 | | 16,163,074 | 96.17% | EagleGAMES | 958 | 624&nbsp&nbsp/ 38 / 0 | 111 | 26 | 0 | HD | Report |
| #14 | | 16,137,250 | 96.63% | SickDaGam1ng | 959 | 629&nbsp&nbsp/ 31 / 2 | 112 | 23 | 0 | HD | Report |
| #15 | | 15,946,558 | 100.00% | wairo | 960 | 662&nbsp&nbsp/ 0 / 0 | 137 | 0 | 0 | None | Report |
| #16 | | 15,902,240 | 99.90% | Andrea | 959 | 661&nbsp&nbsp/ 1 / 0 | 136 | 1 | 0 | None | Report |
| #17 | | 15,863,054 | 99.70% | Skimberly Milk | 960 | 659&nbsp&nbsp/ 3 / 0 | 134 | 3 | 0 | None | Report |
| #18 | | 15,861,146 | 99.60% | Yufina | 960 | 658&nbsp&nbsp/ 4 / 0 | 133 | 4 | 0 | None | Report |
| #19 | | 15,856,506 | 99.50% | Memories Off | 960 | 657&nbsp&nbsp/ 5 / 0 | 132 | 5 | 0 | None | Report |
| #20 | | 15,787,626 | 99.19% | Rayne | 960 | 654&nbsp&nbsp/ 8 / 0 | 130 | 7 | 0 | None | Report |
| #21 | | 15,689,390 | 98.89% | Clappy | 958 | 651&nbsp&nbsp/ 11 / 0 | 128 | 9 | 0 | None | Report |
| #22 | | 15,662,876 | 98.79% | Trans_Am | 959 | 650&nbsp&nbsp/ 12 / 0 | 131 | 6 | 0 | None | Report |
| #23 | | 15,614,478 | 98.49% | xuyaowei | 958 | 647&nbsp&nbsp/ 15 / 0 | 124 | 13 | 0 | None | Report |
| #24 | | 15,432,214 | 97.89% | Ikaros55 | 956 | 641&nbsp&nbsp/ 21 / 0 | 124 | 13 | 0 | None | Report |
| #25 | | 15,415,403 | 99.90% | Skill | 893 | 661&nbsp&nbsp/ 1 / 0 | 136 | 1 | 0 | DT | Report |
| #26 | | 15,291,998 | 96.58% | Rsann | 960 | 628&nbsp&nbsp/ 34 / 0 | 115 | 22 | 0 | None | Report |
| #27 | | 15,185,332 | 96.17% | Priphaps | 955 | 624&nbsp&nbsp/ 38 / 0 | 108 | 29 | 0 | None | Report |
| #28 | | 15,038,256 | 95.49% | Natori Yuh | 956 | 618&nbsp&nbsp/ 41 / 3 | 105 | 30 | 0 | None | Report |
| #29 | | 14,891,894 | 97.58% | Mxit | 863 | 639&nbsp&nbsp/ 20 / 2 | 122 | 12 | 1 | HD,DT | Report |
| #30 | | 13,632,026 | 99.04% | DeadZoNeD | 838 | 653&nbsp&nbsp/ 8 / 0 | 130 | 6 | 1 | DT | Report |
| #31 | | 13,369,114 | 97.81% | EMPNUTS | 890 | 641&nbsp&nbsp/ 19 / 1 | 121 | 14 | 1 | None | Report |
| #32 | | 11,497,646 | 94.69% | huang806255631 | 840 | 611&nbsp&nbsp/ 45 / 5 | 107 | 25 | 1 | None | Report |
| #33 | | 11,061,436 | 99.35% | xasuma | 719 | 656&nbsp&nbsp/ 5 / 0 | 131 | 5 | 1 | HD,HR | Report |
| #34 | | 10,908,743 | 96.22% | AmpleBot | 717 | 626&nbsp&nbsp/ 33 / 0 | 116 | 20 | 3 | HD,DT | Report |
| #35 | | 10,840,514 | 92.47% | saykino | 821 | 590&nbsp&nbsp/ 62 / 9 | 99 | 31 | 1 | None | Report |
| #36 | | 10,805,864 | 96.85% | Admiral_kzm | 778 | 631&nbsp&nbsp/ 30 / 1 | 113 | 23 | 0 | None | Report |
| #37 | | 10,685,561 | 98.04% | Gamefighter3000 | 713 | 645&nbsp&nbsp/ 11 / 2 | 123 | 9 | 4 | HD,DT | Report |
| #38 | | 10,419,886 | 88.37% | Whimster | 827 | 548&nbsp&nbsp/ 108 / 6 | 71 | 61 | 0 | None | Report |
| #39 | | 10,210,574 | 96.78% | Miles ver | 734 | 632&nbsp&nbsp/ 24 / 4 | 117 | 18 | 2 | HD | Report |
| #40 | | 10,162,892 | 97.48% | TOMO_KA | 719 | 637&nbsp&nbsp/ 25 / 0 | 118 | 19 | 0 | HD | Report |
| #41 | | 10,126,486 | 99.14% | SweetMangoGrill | 758 | 655&nbsp&nbsp/ 4 / 0 | 130 | 4 | 3 | None | Report |
| #42 | | 9,702,695 | 97.41% | PuchiSasami | 711 | 638&nbsp&nbsp/ 20 / 1 | 120 | 14 | 3 | HD | Report |
| #43 | | 9,505,120 | 86.03% | kubi12 | 793 | 525&nbsp&nbsp/ 130 / 7 | 75 | 58 | 0 | None | Report |
| #44 | | 9,313,710 | 97.66% | Gust | 719 | 641&nbsp&nbsp/ 16 / 1 | 122 | 13 | 4 | None | Report |
| #45 | | 9,308,704 | 96.60% | Ernes_02 | 740 | 631&nbsp&nbsp/ 24 / 3 | 113 | 17 | 4 | None | Report |
| #46 | | 9,088,814 | 96.68% | danielllos123 | 685 | 634&nbsp&nbsp/ 18 / 0 | 121 | 12 | 10 | DT | Report |
| #47 | | 8,808,216 | 98.14% | Tobqz | 689 | 644&nbsp&nbsp/ 17 / 0 | 121 | 15 | 1 | None | Report |
| #48 | | 8,685,806 | 99.45% | Arx Alveria | 645 | 657&nbsp&nbsp/ 4 / 0 | 132 | 4 | 1 | None | Report |
| #49 | | 8,610,010 | 98.59% | skyegrey | 645 | 650&nbsp&nbsp/ 8 / 0 | 126 | 7 | 4 | DT | Report |
| #50 | | 8,425,880 | 97.05% | Neropro117 | 688 | 634&nbsp&nbsp/ 25 / 1 | 116 | 19 | 2 | None | Report |