Artist:
Cornandbeans
Circle Size:

Approach Rate:

Title:
Blaze
HP Drain:

Star Difficulty:

(5.67)
Creator:
OnosakiHito
Accuracy:

Length:
2:53 (2:52 drain)
Source:
Newgrounds
Genre:
Electronic (Instrumental)
BPM:
175
Tags:
User Rating:
Success Rate:
Points of Failure:


(graph is accumulative, based on % at fail/retry)

9.0% (63 of 702 plays)

Submitted:
Loved:
Nov 1, 2014
Jul 24, 2018
Rating Spread:

Favourited 26 times in total

Users that love this map: DarkStoorM, sebysebyseby, Grimbow, AsukaLangley, Domoapple, Aki Misato, Fallen Demon, HyperBCS, Fblade, Sivies, SilverSufuru, meyu841, TS_LewisLuo, a2805146, Trollface3399, WithoutSaber, Barodius, _Kuroni_, shinnme_ao, xphenomenon and many more!
Options:
Modding / Discussion
This map is in a LOVED state.
As such, it will not award any pp and leaderboards may be reset by the beatmap creator.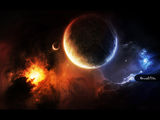 Some stream map from the past.
For graveyard. 'Jiro map style'
v2fax is in the lead! ()
Score
1,927,080 (100.00%)
Max Combo
1434
300 / 100 / 50
1434 / 0 / 0
Misses
0
Geki (Elite Beat!)
6
Katu (Beat!)
0
Mods
HD,HR
Top 50 Scoreboard
| | Rank | Score | Accuracy | Player | Max Combo | 300 / 100 / 50 | Geki | Katu | Misses | Mods | |
| --- | --- | --- | --- | --- | --- | --- | --- | --- | --- | --- | --- |
| #1 | | 1,927,080 | 100.00% | v2fax | 1434 | 1434&nbsp&nbsp/ 0 / 0 | 6 | 0 | 0 | HD,HR | Report |
| #2 | | 1,918,020 | 99.58% | kiyozi11 | 1434 | 1422&nbsp&nbsp/ 12 / 0 | 9 | 0 | 0 | DT | Report |
| #3 | | 1,909,840 | 99.06% | Chromoxx | 1434 | 1407&nbsp&nbsp/ 27 / 0 | 33 | 0 | 0 | HD,HR | Report |
| #4 | | 1,846,980 | 100.00% | iceOC | 1434 | 1434&nbsp&nbsp/ 0 / 0 | 7 | 0 | 0 | HR | Report |
| #5 | | 1,846,980 | 100.00% | Hori_159 | 1434 | 1434&nbsp&nbsp/ 0 / 0 | 41 | 0 | 0 | HR | Report |
| #6 | | 1,845,612 | 99.93% | TS_LewisLuo | 1434 | 1432&nbsp&nbsp/ 2 / 0 | 16 | 0 | 0 | HR,SD | Report |
| #7 | | 1,844,928 | 99.90% | takasaki_kalma | 1434 | 1431&nbsp&nbsp/ 3 / 0 | 6 | 0 | 0 | HR | Report |
| #8 | | 1,844,586 | 99.86% | Shyguy | 1434 | 1430&nbsp&nbsp/ 4 / 0 | 37 | 0 | 0 | HD | Report |
| #9 | | 1,844,586 | 99.90% | Serial Dreemurr | 1434 | 1431&nbsp&nbsp/ 3 / 0 | 42 | 1 | 0 | HR | Report |
| #10 | | 1,840,830 | 99.58% | --Madara uchiha | 1434 | 1422&nbsp&nbsp/ 12 / 0 | 16 | 0 | 0 | HD | Report |
| #11 | | 1,840,776 | 99.76% | HiroK | 1434 | 1427&nbsp&nbsp/ 7 / 0 | 39 | 2 | 0 | HD | Report |
| #12 | | 1,839,648 | 99.62% | apaajaboleh10 | 1434 | 1423&nbsp&nbsp/ 11 / 0 | 40 | 1 | 0 | HD | Report |
| #13 | | 1,836,948 | 99.48% | Jintsuu | 1434 | 1419&nbsp&nbsp/ 15 / 0 | 6 | 0 | 0 | HR,SD | Report |
| #14 | | 1,831,344 | 99.20% | KILI3343 | 1434 | 1411&nbsp&nbsp/ 23 / 0 | 8 | 0 | 0 | HR | Report |
| #15 | | 1,826,328 | 98.88% | Khoiii | 1434 | 1402&nbsp&nbsp/ 32 / 0 | 34 | 0 | 0 | HR | Report |
| #16 | | 1,813,806 | 98.33% | Savoiyare | 1434 | 1386&nbsp&nbsp/ 48 / 0 | 15 | 0 | 0 | HR | Report |
| #17 | | 1,808,322 | 97.98% | DayzeekFeed | 1434 | 1376&nbsp&nbsp/ 58 / 0 | 7 | 0 | 0 | HR | Report |
| #18 | | 1,796,814 | 98.57% | Genjuro | 1404 | 1395&nbsp&nbsp/ 37 / 0 | 14 | 0 | 2 | HR | Report |
| #19 | | 1,781,448 | 96.55% | VestaraKhai48 | 1434 | 1335&nbsp&nbsp/ 99 / 0 | 33 | 5 | 0 | HR | Report |
| #20 | | 1,780,730 | 99.86% | Lalamomo4 | 1434 | 1430&nbsp&nbsp/ 4 / 0 | 40 | 0 | 0 | None | Report |
| #21 | | 1,777,630 | 99.72% | Kbludoh | 1434 | 1426&nbsp&nbsp/ 8 / 0 | 11 | 0 | 0 | None | Report |
| #22 | | 1,777,290 | 99.69% | Fantazy | 1434 | 1425&nbsp&nbsp/ 9 / 0 | 38 | 0 | 0 | None | Report |
| #23 | | 1,774,150 | 99.55% | Mrkawaguchi | 1434 | 1421&nbsp&nbsp/ 13 / 0 | 36 | 1 | 0 | None | Report |
| #24 | | 1,771,872 | 96.16% | Tsuki_yura | 1434 | 1324&nbsp&nbsp/ 110 / 0 | 4 | 0 | 0 | HR,SD | Report |
| #25 | | 1,762,700 | 99.13% | puweijie | 1434 | 1409&nbsp&nbsp/ 25 / 0 | 1 | 0 | 0 | None | Report |
| #26 | | 1,760,190 | 95.50% | iamdicky000 | 1434 | 1305&nbsp&nbsp/ 129 / 0 | 31 | 1 | 0 | HR | Report |
| #27 | | 1,755,971 | 98.71% | Laut1G | 996 | 1404&nbsp&nbsp/ 23 / 0 | 31 | 2 | 7 | HD | Report |
| #28 | | 1,743,948 | 97.00% | Atreevete | 744 | 1351&nbsp&nbsp/ 80 / 0 | 5 | 0 | 3 | HR | Report |
| #29 | | 1,732,490 | 98.50% | -ToMuchFun- | 1434 | 1391&nbsp&nbsp/ 43 / 0 | 1 | 0 | 0 | None | Report |
| #30 | | 1,728,940 | 97.38% | peteryay | 1434 | 1359&nbsp&nbsp/ 75 / 0 | 34 | 1 | 0 | None | Report |
| #31 | | 1,728,732 | 99.58% | koyomi_222 | 741 | 1424&nbsp&nbsp/ 8 / 0 | 6 | 0 | 2 | HD | Report |
| #32 | | 1,724,220 | 99.79% | Das | 1071 | 1431&nbsp&nbsp/ 0 / 0 | 6 | 0 | 3 | None | Report |
| #33 | | 1,705,090 | 95.92% | Mikalodo | 1434 | 1317&nbsp&nbsp/ 117 / 0 | 11 | 1 | 0 | None | Report |
| #34 | | 1,702,933 | 98.19% | Saturn- | 836 | 1384&nbsp&nbsp/ 48 / 0 | 14 | 0 | 2 | HR | Report |
| #35 | | 1,684,614 | 97.49% | bobson860412 | 1203 | 1363&nbsp&nbsp/ 70 / 0 | 7 | 0 | 1 | None | Report |
| #36 | | 1,668,780 | 99.65% | Ppus | 1094 | 1429&nbsp&nbsp/ 0 / 0 | 20 | 0 | 5 | None | Report |
| #37 | | 1,642,754 | 98.61% | Reu70 | 716 | 1407&nbsp&nbsp/ 14 / 0 | 11 | 0 | 13 | None | Report |
| #38 | | 1,613,680 | 96.83% | ZimnyGrzejnik | 824 | 1358&nbsp&nbsp/ 61 / 0 | 0 | 0 | 15 | None | Report |
| #39 | | 1,609,912 | 95.29% | greenyoyo | 551 | 1305&nbsp&nbsp/ 123 / 0 | 19 | 3 | 6 | HR | Report |
| #40 | | 1,608,530 | 95.05% | twopebbles | 1271 | 1310&nbsp&nbsp/ 106 / 0 | 0 | 0 | 18 | None | Report |
| #41 | | 1,584,505 | 93.27% | applerss | 471 | 1274&nbsp&nbsp/ 127 / 0 | 0 | 0 | 33 | HD,DT | Report |
| #42 | | 1,544,192 | 95.29% | tom102199 | 715 | 1322&nbsp&nbsp/ 89 / 0 | 37 | 3 | 23 | None | Report |
| #43 | | 1,533,405 | 94.84% | Nishizumi | 493 | 1307&nbsp&nbsp/ 106 / 0 | 4 | 2 | 21 | DT | Report |
| #44 | | 1,509,426 | 97.45% | Karoshi_tv | 566 | 1375&nbsp&nbsp/ 45 / 0 | 12 | 0 | 14 | None | Report |
| #45 | | 1,508,330 | 92.99% | ImSJ | 561 | 1261&nbsp&nbsp/ 145 / 0 | 18 | 1 | 28 | HR | Report |
| #46 | | 1,482,742 | 98.33% | pokeminner | 465 | 1399&nbsp&nbsp/ 22 / 0 | 27 | 1 | 13 | None | Report |
| #47 | | 1,481,567 | 94.32% | _Faithful_ | 566 | 1287&nbsp&nbsp/ 131 / 0 | 10 | 1 | 16 | HR | Report |
| #48 | | 1,481,366 | 97.94% | _DUSK_ | 602 | 1397&nbsp&nbsp/ 15 / 0 | 17 | 0 | 22 | None | Report |
| #49 | | 1,477,495 | 95.19% | Greenshell | 503 | 1340&nbsp&nbsp/ 50 / 0 | 7 | 0 | 44 | HD,HR | Report |
| #50 | | 1,472,574 | 95.12% | ReM_NeKo | 490 | 1314&nbsp&nbsp/ 100 / 0 | 16 | 0 | 20 | None | Report |