Artist:
Kommisar
Circle Size:

Approach Rate:

Title:
Chipstream
HP Drain:

Star Difficulty:

(7.16)
Creator:
BBB
Accuracy:

Length:
2:35 (2:10 drain)
Source:
Genre:
Unspecified (Other)
BPM:
151.405
Tags:
User Rating:
Success Rate:
Points of Failure:


(graph is accumulative, based on % at fail/retry)

20.6% (63 of 306 plays)

Submitted:
Loved:
Feb 25, 2015
Jul 9, 2018
Rating Spread:

Favourited 5 times in total

Users that love this map: IControl, Hi Im Faker, Savoiyare, Vulkin, Seirogann
Options:
Modding / Discussion
This map is in a LOVED state.
As such, it will not award any pp and leaderboards may be reset by the beatmap creator.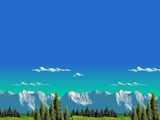 Used as TWC 2015 Warmup, France vs. Japan (France's pick). I'm honored! Thank you so much!
Resurrected 10/21/2015.
Added 'Proud' diff, and increased HP/OD on Free.
Loyal = Boring obligatory diff, mapped only to percussion present in the song.
v2fax is in the lead! ()
Score
1,277,040 (100.00%)
Max Combo
1148
300 / 100 / 50
1148 / 0 / 0
Misses
0
Geki (Elite Beat!)
1
Katu (Beat!)
0
Mods
HD
Top 50 Scoreboard
| | Rank | Score | Accuracy | Player | Max Combo | 300 / 100 / 50 | Geki | Katu | Misses | Mods | |
| --- | --- | --- | --- | --- | --- | --- | --- | --- | --- | --- | --- |
| #1 | | 1,277,040 | 100.00% | v2fax | 1148 | 1148&nbsp&nbsp/ 0 / 0 | 1 | 0 | 0 | HD | Report |
| #2 | | 1,233,000 | 100.00% | sing216 | 1148 | 1148&nbsp&nbsp/ 0 / 0 | 3 | 0 | 0 | None | Report |
| #3 | | 1,230,250 | 99.78% | frukoyurdakul | 1148 | 1143&nbsp&nbsp/ 5 / 0 | 0 | 0 | 0 | None | Report |
| #4 | | 1,228,900 | 99.87% | CreepyDuck | 1146 | 1146&nbsp&nbsp/ 1 / 0 | 0 | 0 | 1 | None | Report |
| #5 | | 1,228,900 | 99.91% | vladyushko | 1146 | 1147&nbsp&nbsp/ 0 / 0 | 0 | 0 | 1 | None | Report |
| #6 | | 1,226,950 | 99.56% | 7_7 | 1148 | 1138&nbsp&nbsp/ 10 / 0 | 7 | 1 | 0 | None | Report |
| #7 | | 1,225,850 | 99.52% | JDrago14 | 1148 | 1137&nbsp&nbsp/ 11 / 0 | 6 | 1 | 0 | None | Report |
| #8 | | 1,201,680 | 97.82% | Colorojo12 | 1145 | 1099&nbsp&nbsp/ 48 / 0 | 0 | 0 | 1 | None | Report |
| #9 | | 1,168,730 | 97.65% | yea | 1088 | 1097&nbsp&nbsp/ 48 / 0 | 0 | 0 | 3 | None | Report |
| #10 | | 1,156,870 | 96.91% | Horiiizon | 1082 | 1084&nbsp&nbsp/ 57 / 0 | 3 | 0 | 7 | None | Report |
| #11 | | 1,148,868 | 96.12% | goheegy | 904 | 1061&nbsp&nbsp/ 85 / 0 | 0 | 0 | 2 | HR | Report |
| #12 | | 1,147,850 | 97.56% | Vulkin | 944 | 1099&nbsp&nbsp/ 42 / 0 | 0 | 1 | 7 | None | Report |
| #13 | | 1,142,320 | 96.78% | suyuyu | 1027 | 1094&nbsp&nbsp/ 34 / 0 | 2 | 0 | 20 | None | Report |
| #14 | | 1,137,530 | 99.30% | ROTO2001 | 943 | 1134&nbsp&nbsp/ 12 / 0 | 3 | 0 | 2 | None | Report |
| #15 | | 1,115,778 | 94.25% | karterfreak | 927 | 1049&nbsp&nbsp/ 66 / 0 | 3 | 0 | 33 | HD | Report |
| #16 | | 1,069,090 | 95.95% | Xoretra | 928 | 1073&nbsp&nbsp/ 57 / 0 | 4 | 0 | 18 | None | Report |
| #17 | | 1,065,570 | 93.29% | 5henry | 940 | 1039&nbsp&nbsp/ 64 / 0 | 3 | 0 | 45 | None | Report |
| #18 | | 1,063,020 | 93.42% | Ppus | 953 | 1055&nbsp&nbsp/ 35 / 0 | 5 | 1 | 58 | None | Report |
| #19 | | 1,051,320 | 93.90% | Zetera | 930 | 1031&nbsp&nbsp/ 94 / 0 | 2 | 1 | 23 | None | Report |
| #20 | | 1,047,370 | 93.42% | HEKUSODASU | 914 | 1033&nbsp&nbsp/ 79 / 0 | 0 | 0 | 36 | None | Report |
| #21 | | 1,041,620 | 92.51% | XK2238 | 893 | 1012&nbsp&nbsp/ 100 / 0 | 4 | 0 | 36 | None | Report |
| #22 | | 1,017,000 | 91.20% | owatanimal | 912 | 1014&nbsp&nbsp/ 66 / 0 | 0 | 0 | 68 | None | Report |
| #23 | | 1,011,870 | 96.25% | Remiriahshs | 427 | 1087&nbsp&nbsp/ 36 / 0 | 1 | 0 | 25 | None | Report |
| #24 | | 999,670 | 87.98% | hoku-4625 | 941 | 952&nbsp&nbsp/ 116 / 0 | 4 | 1 | 80 | None | Report |
| #25 | | 986,530 | 91.77% | kaypooma | 844 | 1020&nbsp&nbsp/ 67 / 0 | 6 | 0 | 61 | None | Report |
| #26 | | 966,820 | 87.67% | mikku1 | 904 | 948&nbsp&nbsp/ 117 / 0 | 0 | 1 | 83 | None | Report |
| #27 | | 964,520 | 87.98% | JarvisGaming | 897 | 928&nbsp&nbsp/ 164 / 0 | 2 | 0 | 56 | None | Report |
| #28 | | 896,470 | 89.98% | _DUSK_ | 430 | 982&nbsp&nbsp/ 102 / 0 | 1 | 1 | 64 | None | Report |
| #29 | | 892,310 | 87.54% | wjs4331 | 577 | 928&nbsp&nbsp/ 154 / 0 | 0 | 1 | 66 | None | Report |
| #30 | | 488,080 | 81.97% | Sona lessthan3 | 374 | 846&nbsp&nbsp/ 190 / 0 | 0 | 0 | 112 | EZ | Report |