Artist:
Silent Siren
Circle Size:

Approach Rate:

Title:
Soukai Rock
HP Drain:

Star Difficulty:

(8.49)
Creator:
eLy
Accuracy:

Length:
3:49 (3:38 drain)
Source:
恋い雪
Genre:
Unspecified (Other)
BPM:
200
Tags:
suu yoshida kaoru hinanchu umemura hinako yamauchi aina kurosaka yukako ainyan yukarun kubo naoki kaou smash cm song
User Rating:
Success Rate:
Points of Failure:


(graph is accumulative, based on % at fail/retry)

5.8% (387 of 6624 plays)

Submitted:
Loved:
Feb 27, 2016
Aug 6, 2018
Rating Spread:

Favourited 300 times in total

Users that love this map: oink, PokemasterBrian, -cr1mmy-, -Megumi-, HAGTPSJT, [ H a y a k u ], jawayl, NekoFunfo, ChibiOzed, Holzi, Zoidii, LajKoniK, Felyce, Klein-, Kleozis, Arnold24x24, chickenbible, KagaR, Trazzer, iMinimal and many more!
Options:
Modding / Discussion
This map is in a LOVED state.
As such, it will not award any pp and leaderboards may be reset by the beatmap creator.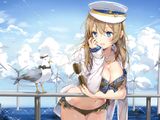 VERY
VERY
JUMPING
MAP
xD !
LET'S
SOUKAI
!!!!!
Vaxei is in the lead! ()
Score
27,533,630 (98.23%)
Max Combo
1078
300 / 100 / 50
1348 / 11 / 0
Misses
17
Geki (Elite Beat!)
215
Katu (Beat!)
6
Mods
None
Top 50 Scoreboard
| | Rank | Score | Accuracy | Player | Max Combo | 300 / 100 / 50 | Geki | Katu | Misses | Mods | |
| --- | --- | --- | --- | --- | --- | --- | --- | --- | --- | --- | --- |
| #1 | | 27,533,630 | 98.23% | Vaxei | 1078 | 1348&nbsp&nbsp/ 11 / 0 | 215 | 6 | 17 | None | Report |
| #2 | | 18,097,414 | 97.46% | Neliel | 857 | 1340&nbsp&nbsp/ 3 / 0 | 211 | 2 | 33 | None | Report |
| #3 | | 14,385,128 | 97.94% | filsdelama | 708 | 1347&nbsp&nbsp/ 2 / 0 | 215 | 2 | 27 | None | Report |
| #4 | | 12,960,292 | 94.83% | Electrovoid | 694 | 1298&nbsp&nbsp/ 19 / 3 | 190 | 9 | 56 | None | Report |
| #5 | | 12,605,536 | 96.14% | waaiiru | 693 | 1318&nbsp&nbsp/ 14 / 1 | 203 | 6 | 43 | None | Report |
| #6 | | 12,595,421 | 98.62% | Mathi | 526 | 1357&nbsp&nbsp/ 0 / 0 | 221 | 0 | 19 | HD | Report |
| #7 | | 12,355,108 | 97.95% | Monko2k | 695 | 1346&nbsp&nbsp/ 5 / 1 | 206 | 3 | 24 | None | Report |
| #8 | | 11,348,874 | 94.50% | Ling Ling | 660 | 1279&nbsp&nbsp/ 62 / 4 | 187 | 24 | 31 | None | Report |
| #9 | | 10,565,404 | 98.26% | Spare | 610 | 1351&nbsp&nbsp/ 3 / 0 | 215 | 1 | 22 | None | Report |
| #10 | | 10,366,184 | 96.86% | kevjn | 625 | 1327&nbsp&nbsp/ 17 / 1 | 201 | 10 | 31 | None | Report |
| #11 | | 10,333,046 | 97.84% | Skill | 623 | 1346&nbsp&nbsp/ 1 / 0 | 208 | 0 | 29 | None | Report |
| #12 | | 8,795,012 | 96.25% | xxluizxx47 | 507 | 1319&nbsp&nbsp/ 16 / 0 | 195 | 9 | 41 | None | Report |
| #13 | | 8,747,992 | 97.06% | ChronoNig | 493 | 1330&nbsp&nbsp/ 16 / 1 | 196 | 11 | 29 | None | Report |
| #14 | | 8,681,518 | 97.20% | BeasttrollMC | 475 | 1334&nbsp&nbsp/ 10 / 1 | 208 | 5 | 31 | None | Report |
| #15 | | 8,438,576 | 95.39% | [ Haruka-Chan ] | 524 | 1309&nbsp&nbsp/ 9 / 3 | 195 | 4 | 55 | None | Report |
| #16 | | 8,084,490 | 97.09% | DuNai | 501 | 1333&nbsp&nbsp/ 8 / 2 | 205 | 6 | 33 | None | Report |
| #17 | | 7,809,204 | 98.16% | Cookiezi | 414 | 1345&nbsp&nbsp/ 16 / 2 | 207 | 10 | 13 | HD,HR | Report |
| #18 | | 7,717,064 | 96.60% | Firstus | 533 | 1327&nbsp&nbsp/ 6 / 1 | 199 | 2 | 42 | None | Report |
| #19 | | 7,634,840 | 95.62% | VilaZ | 386 | 1308&nbsp&nbsp/ 23 / 0 | 187 | 12 | 45 | None | Report |
| #20 | | 7,612,346 | 95.46% | Python | 499 | 1310&nbsp&nbsp/ 10 / 1 | 190 | 8 | 55 | None | Report |
| #21 | | 7,072,488 | 93.63% | Asde26 | 491 | 1278&nbsp&nbsp/ 31 / 0 | 171 | 15 | 67 | None | Report |
| #22 | | 7,029,594 | 93.92% | WeanDaisuki- | 459 | 1280&nbsp&nbsp/ 33 / 8 | 186 | 11 | 55 | None | Report |
| #23 | | 7,015,410 | 94.68% | Garch | 428 | 1289&nbsp&nbsp/ 41 / 1 | 181 | 21 | 45 | None | Report |
| #24 | | 6,998,824 | 94.28% | Purps | 459 | 1293&nbsp&nbsp/ 13 / 0 | 182 | 5 | 70 | None | Report |
| #25 | | 6,996,638 | 95.62% | My Angelsim | 436 | 1311&nbsp&nbsp/ 14 / 0 | 197 | 3 | 51 | None | Report |
| #26 | | 6,785,088 | 97.48% | Astar | 365 | 1339&nbsp&nbsp/ 7 / 0 | 203 | 4 | 30 | None | Report |
| #27 | | 6,770,242 | 94.15% | GoDoFDeath | 504 | 1289&nbsp&nbsp/ 19 / 1 | 177 | 8 | 67 | None | Report |
| #28 | | 6,490,420 | 93.40% | Frosiito | 432 | 1274&nbsp&nbsp/ 33 / 1 | 174 | 16 | 68 | None | Report |
| #29 | | 6,292,848 | 90.78% | Kootek | 441 | 1220&nbsp&nbsp/ 85 / 5 | 163 | 29 | 66 | HD | Report |
| #30 | | 6,276,686 | 95.53% | Kiirochii | 451 | 1310&nbsp&nbsp/ 13 / 1 | 188 | 6 | 52 | None | Report |
| #31 | | 6,235,600 | 93.27% | waywern2012 | 465 | 1277&nbsp&nbsp/ 18 / 2 | 175 | 5 | 79 | None | Report |
| #32 | | 6,041,300 | 93.53% | roma4ka | 429 | 1273&nbsp&nbsp/ 41 / 2 | 181 | 16 | 60 | None | Report |
| #33 | | 6,032,278 | 95.52% | -Trinity- | 433 | 1308&nbsp&nbsp/ 19 / 0 | 189 | 10 | 49 | None | Report |
| #34 | | 5,771,228 | 96.02% | -Hebel- | 415 | 1315&nbsp&nbsp/ 18 / 1 | 197 | 7 | 42 | None | Report |
| #35 | | 5,767,600 | 91.62% | LightsOut | 431 | 1237&nbsp&nbsp/ 70 / 2 | 166 | 23 | 67 | None | Report |
| #36 | | 5,766,495 | 96.52% | okinamo | 348 | 1325&nbsp&nbsp/ 9 / 1 | 187 | 6 | 41 | HD | Report |
| #37 | | 5,729,322 | 94.54% | Shiny Chariot | 441 | 1298&nbsp&nbsp/ 8 / 1 | 187 | 2 | 69 | None | Report |
| #38 | | 5,724,556 | 91.56% | NickyG | 448 | 1233&nbsp&nbsp/ 80 / 1 | 159 | 35 | 62 | None | Report |
| #39 | | 5,670,311 | 96.31% | Piggey | 405 | 1322&nbsp&nbsp/ 9 / 1 | 192 | 5 | 44 | HD | Report |
| #40 | | 5,514,958 | 93.13% | Rainflower | 359 | 1252&nbsp&nbsp/ 85 / 7 | 161 | 44 | 32 | None | Report |
| #41 | | 5,480,738 | 96.34% | FeriOP | 404 | 1322&nbsp&nbsp/ 11 / 0 | 188 | 7 | 43 | None | Report |
| #42 | | 5,480,304 | 95.18% | MyAngelMyst1k | 405 | 1303&nbsp&nbsp/ 19 / 2 | 184 | 8 | 52 | None | Report |
| #43 | | 5,425,160 | 94.55% | Lilily | 426 | 1295&nbsp&nbsp/ 18 / 0 | 194 | 3 | 63 | None | Report |
| #44 | | 5,389,020 | 94.76% | Penoreri- | 391 | 1297&nbsp&nbsp/ 20 / 1 | 185 | 8 | 58 | None | Report |
| #45 | | 5,192,650 | 96.35% | Chamosiala | 300 | 1321&nbsp&nbsp/ 14 / 1 | 197 | 7 | 40 | None | Report |
| #46 | | 5,160,852 | 93.88% | MatheuZiz | 420 | 1287&nbsp&nbsp/ 14 / 1 | 175 | 8 | 74 | None | Report |
| #47 | | 5,098,336 | 94.28% | Rohulk | 397 | 1293&nbsp&nbsp/ 13 / 0 | 177 | 5 | 70 | None | Report |
| #48 | | 5,071,020 | 95.13% | SneakY NickY | 415 | 1304&nbsp&nbsp/ 15 / 0 | 189 | 7 | 57 | None | Report |
| #49 | | 5,063,149 | 93.56% | Itsakaseru | 368 | 1279&nbsp&nbsp/ 22 / 6 | 174 | 11 | 69 | HD | Report |
| #50 | | 4,868,496 | 88.75% | dokidokilolixx | 431 | 1193&nbsp&nbsp/ 81 / 7 | 132 | 38 | 95 | None | Report |