Artist:
yak_won
Circle Size:

Approach Rate:

Title:
Sewing Machine
HP Drain:

Star Difficulty:

(10.52)
Creator:
ExGon
Accuracy:

Length:
2:05 (2:04 drain)
Source:
EZ2DJ AEIC
Genre:
Unspecified (Other)
BPM:
300
Tags:
original sound track : 4cd ~spiral~ square pixels
User Rating:
Success Rate:
Points of Failure:


(graph is accumulative, based on % at fail/retry)

6.9% (171 of 2466 plays)

Submitted:
Loved:
May 28, 2016
Jul 9, 2018
Rating Spread:

Favourited 21 times in total

Users that love this map: blacklotus, Kdefs, Aqliva, Aphrodite-, Amlink, Kurtsi, Mwallx, _Spectrum, Shinji Wings, EzGon, Marfolog, FABninja, wordmaster, Mrbinking, fuhie, Beizer, BassDead, AutoLs, DJKookie, Zuleta_ and many more!
Options:
Modding / Discussion
This map is in a LOVED state.
As such, it will not award any pp and leaderboards may be reset by the beatmap creator.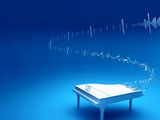 back and forth
hyperwalk
singletap
-Plus- is in the lead! ()
Score
11,948,124 (98.39%)
Max Combo
631
300 / 100 / 50
1173 / 33 / 76
Misses
21
Geki (Elite Beat!)
147
Droplet misses
0
Mods
None
Top 50 Scoreboard
| | Rank | Score | Accuracy | Player | Max Combo | 300 / 100 / 50 | Geki | Droplet Miss | Misses | Mods | |
| --- | --- | --- | --- | --- | --- | --- | --- | --- | --- | --- | --- |
| #1 | | 11,948,124 | 98.39% | -Plus- | 631 | 1173&nbsp&nbsp/ 33 / 76 | 147 | 0 | 21 | None | Report |
| #2 | | 10,824,828 | 100.00% | Lexii | 1227 | 1194&nbsp&nbsp/ 33 / 77 | 155 | 0 | 0 | HT | Report |
| #3 | | 8,912,980 | 98.93% | Guillotine | 489 | 1181&nbsp&nbsp/ 32 / 76 | 146 | 0 | 14 | None | Report |
| #4 | | 6,421,348 | 96.16% | AutoLs | 414 | 1145&nbsp&nbsp/ 32 / 76 | 129 | 0 | 50 | None | Report |
| #5 | | 3,783,424 | 95.55% | -Electro- | 235 | 1137&nbsp&nbsp/ 32 / 76 | 133 | 0 | 58 | None | Report |
| #6 | | 3,601,168 | 95.93% | Olib | 229 | 1143&nbsp&nbsp/ 33 / 74 | 129 | 2 | 51 | None | Report |
| #7 | | 3,528,612 | 96.01% | Irregularity | 231 | 1145&nbsp&nbsp/ 32 / 74 | 129 | 2 | 50 | None | Report |
| #8 | | 3,079,332 | 90.10% | Rocma | 383 | 1065&nbsp&nbsp/ 33 / 76 | 124 | 0 | 129 | NF | Report |
| #9 | | 2,911,538 | 96.01% | Aqliva | 160 | 1142&nbsp&nbsp/ 33 / 76 | 126 | 0 | 52 | HR | Report |
| #10 | | 2,803,568 | 95.47% | Callionet | 173 | 1135&nbsp&nbsp/ 33 / 76 | 129 | 0 | 59 | None | Report |
| #11 | | 2,803,344 | 94.63% | Trent | 187 | 1124&nbsp&nbsp/ 33 / 76 | 120 | 0 | 70 | None | Report |
| #12 | | 1,628,272 | 91.94% | Electr0o | 100 | 1090&nbsp&nbsp/ 32 / 76 | 111 | 0 | 105 | None | Report |
| #13 | | 1,520,876 | 90.02% | Nelly | 193 | 1064&nbsp&nbsp/ 33 / 76 | 106 | 0 | 130 | NF | Report |
| #14 | | 1,196,068 | 89.72% | Fl4ndre Scarlet | 154 | 1060&nbsp&nbsp/ 33 / 76 | 102 | 0 | 134 | NF | Report |
| #15 | | 1,177,404 | 90.02% | Marfolog | 160 | 1074&nbsp&nbsp/ 23 / 76 | 101 | 0 | 130 | NF | Report |
| #16 | | 1,118,424 | 84.65% | Ascendance | 144 | 1001&nbsp&nbsp/ 28 / 74 | 109 | 2 | 198 | NF | Report |
| #17 | | 1,098,084 | 88.56% | Calev- | 158 | 1053&nbsp&nbsp/ 27 / 74 | 106 | 2 | 147 | NF | Report |
| #18 | | 1,090,072 | 82.12% | joxa12 | 224 | 961&nbsp&nbsp/ 33 / 76 | 79 | 0 | 233 | NF | Report |
| #19 | | 1,086,299 | 95.01% | bank78952 | 198 | 1134&nbsp&nbsp/ 29 / 75 | 119 | 1 | 64 | HT | Report |
| #20 | | 933,956 | 87.41% | 5henry | 145 | 1030&nbsp&nbsp/ 33 / 76 | 96 | 0 | 164 | NF | Report |
| #21 | | 800,389 | 72.22% | Zuleta_ | 161 | 840&nbsp&nbsp/ 25 / 76 | 64 | 0 | 362 | NF,HD | Report |
| #22 | | 787,840 | 80.81% | L3gEnDaRy97 | 122 | 945&nbsp&nbsp/ 32 / 76 | 79 | 0 | 250 | NF | Report |
| #23 | | 785,556 | 81.58% | LoneWolfB312 | 122 | 966&nbsp&nbsp/ 21 / 76 | 74 | 0 | 240 | NF | Report |
| #24 | | 766,550 | 81.96% | MrChickenGreen | 107 | 965&nbsp&nbsp/ 28 / 75 | 79 | 1 | 234 | NF | Report |
| #25 | | 755,618 | 82.89% | Mwallx | 106 | 987&nbsp&nbsp/ 22 / 71 | 83 | 5 | 218 | NF | Report |
| #26 | | 751,912 | 83.81% | tbotter | 88 | 984&nbsp&nbsp/ 32 / 76 | 90 | 0 | 211 | NF | Report |
| #27 | | 748,194 | 81.20% | ThePonite | 101 | 950&nbsp&nbsp/ 33 / 75 | 77 | 1 | 244 | NF | Report |
| #28 | | 695,192 | 76.59% | fuhie | 136 | 897&nbsp&nbsp/ 25 / 76 | 67 | 0 | 305 | NF | Report |
| #29 | | 687,714 | 79.28% | Taishi- | 117 | 935&nbsp&nbsp/ 23 / 75 | 77 | 1 | 269 | NF | Report |
| #30 | | 685,648 | 79.59% | [_-Kukkai-_] | 102 | 939&nbsp&nbsp/ 22 / 76 | 80 | 0 | 266 | NF | Report |
| #31 | | 666,372 | 90.18% | Stats-Kun | 191 | 1069&nbsp&nbsp/ 33 / 73 | 120 | 3 | 125 | NF,HT | Report |
| #32 | | 660,360 | 77.74% | Linker | 104 | 914&nbsp&nbsp/ 25 / 74 | 61 | 2 | 288 | NF | Report |
| #33 | | 657,208 | 78.89% | tgh1233 | 112 | 925&nbsp&nbsp/ 27 / 76 | 71 | 0 | 275 | NF | Report |
| #34 | | 648,702 | 78.20% | 4rcheR- | 96 | 920&nbsp&nbsp/ 24 / 75 | 77 | 1 | 283 | NF | Report |
| #35 | | 643,540 | 80.81% | [A]bsolute | 80 | 950&nbsp&nbsp/ 31 / 72 | 87 | 4 | 246 | NF | Report |
| #36 | | 624,750 | 79.51% | Rossbach | 91 | 938&nbsp&nbsp/ 25 / 73 | 72 | 3 | 264 | NF | Report |
| #37 | | 609,974 | 77.28% | aoe | 100 | 904&nbsp&nbsp/ 30 / 73 | 65 | 3 | 293 | NF | Report |
| #38 | | 595,286 | 74.60% | PastaCatSavior | 102 | 867&nbsp&nbsp/ 30 / 75 | 58 | 1 | 330 | NF | Report |
| #39 | | 591,240 | 77.67% | LegoTonix | 93 | 909&nbsp&nbsp/ 27 / 76 | 61 | 0 | 291 | NF | Report |
| #40 | | 573,645 | 82.27% | wordmaster | 211 | 971&nbsp&nbsp/ 25 / 76 | 97 | 0 | 231 | NF,HT | Report |
| #41 | | 572,454 | 77.59% | cbp105 | 85 | 906&nbsp&nbsp/ 30 / 75 | 67 | 1 | 291 | NF | Report |
| #42 | | 550,178 | 73.22% | Nah Mah Nigah | 101 | 853&nbsp&nbsp/ 30 / 71 | 61 | 5 | 344 | NF | Report |
| #43 | | 524,640 | 78.43% | 123tris | 71 | 927&nbsp&nbsp/ 19 / 76 | 75 | 0 | 281 | NF | Report |
| #44 | | 486,190 | 76.59% | Hana Yukiko | 51 | 899&nbsp&nbsp/ 32 / 67 | 63 | 9 | 296 | NF,HR | Report |
| #45 | | 481,780 | 82.73% | Fauzan 2000 | 151 | 979&nbsp&nbsp/ 23 / 76 | 88 | 0 | 225 | NF,HT | Report |
| #46 | | 479,054 | 86.19% | Samuel_Haus | 132 | 1014&nbsp&nbsp/ 33 / 76 | 86 | 0 | 180 | NF,HT | Report |
| #47 | | 425,044 | 72.37% | ErykGaming | 60 | 840&nbsp&nbsp/ 31 / 72 | 47 | 4 | 356 | NF | Report |
| #48 | | 416,017 | 64.31% | Dahcreeper | 60 | 747&nbsp&nbsp/ 26 / 65 | 37 | 11 | 454 | NF,NC | Report |
| #49 | | 407,308 | 76.75% | fanzhen0019 | 130 | 895&nbsp&nbsp/ 29 / 76 | 67 | 0 | 303 | NF,HT | Report |
| #50 | | 406,448 | 70.61% | Onyx | 46 | 816&nbsp&nbsp/ 28 / 76 | 54 | 0 | 383 | NF | Report |