Artist:
Floxytek
Circle Size:

Approach Rate:

Title:
Dominus
HP Drain:

Star Difficulty:

(5.50)
Creator:
Poggo
Accuracy:

Length:
5:29 (4:57 drain)
Source:
Genre:
Electronic (Instrumental)
BPM:
190
Tags:
revy collab akemi_homura skulls mystykamv mystyk la riposte 06 katty pie katty_pie
User Rating:
Success Rate:
Points of Failure:


(graph is accumulative, based on % at fail/retry)

17.7% (1404 of 7929 plays)

Submitted:
Loved:
May 5, 2012
Jul 24, 2018
Rating Spread:

Favourited 134 times in total

Users that love this map: Sanji, Zook, Mara, evilblade, Gorlum, Shadowgenisis, Arestch, BluOxy, amritan, Peckii, Raimon, aytaB, Amagnator, Nico Nico Douga, Yoru-hide, V-07-TR-0N, power007, Revy, TsukiBot, tetyys and many more!
Options:
Modding / Discussion
This map is in a LOVED state.
As such, it will not award any pp and leaderboards may be reset by the beatmap creator.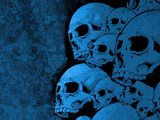 Very big thx Mystyk for amazing SB <3
mod this <3
play this <3
rank this <3
yeaah~~
My Aim Garbage is in the lead! ()
Score
59,848,017 (97.65%)
Max Combo
1824
300 / 100 / 50
1211 / 38 / 5
Misses
0
Geki (Elite Beat!)
213
Katu (Beat!)
22
Mods
HD,HR
Top 50 Scoreboard
| | Rank | Score | Accuracy | Player | Max Combo | 300 / 100 / 50 | Geki | Katu | Misses | Mods | |
| --- | --- | --- | --- | --- | --- | --- | --- | --- | --- | --- | --- |
| #1 | | 59,848,017 | 97.65% | My Aim Garbage | 1824 | 1211&nbsp&nbsp/ 38 / 5 | 213 | 22 | 0 | HD,HR | Report |
| #2 | | 57,909,000 | 99.79% | Mitsunu | 1824 | 1250&nbsp&nbsp/ 4 / 0 | 234 | 3 | 0 | HD | Report |
| #3 | | 57,765,646 | 99.57% | Jimzzyyy | 1824 | 1246&nbsp&nbsp/ 8 / 0 | 230 | 7 | 0 | HD | Report |
| #4 | | 57,754,296 | 99.26% | AxewB | 1824 | 1240&nbsp&nbsp/ 14 / 0 | 226 | 11 | 0 | HD | Report |
| #5 | | 57,697,788 | 99.47% | Jenoa | 1823 | 1244&nbsp&nbsp/ 10 / 0 | 228 | 9 | 0 | HD | Report |
| #6 | | 57,671,460 | 99.31% | Gibby | 1824 | 1241&nbsp&nbsp/ 13 / 0 | 229 | 8 | 0 | HD | Report |
| #7 | | 56,823,168 | 98.10% | LittlePezduk | 1818 | 1219&nbsp&nbsp/ 33 / 1 | 214 | 21 | 1 | HD | Report |
| #8 | | 54,765,016 | 99.52% | LuBren | 1824 | 1245&nbsp&nbsp/ 9 / 0 | 232 | 5 | 0 | None | Report |
| #9 | | 54,725,632 | 99.79% | Jekel | 1824 | 1250&nbsp&nbsp/ 4 / 0 | 234 | 3 | 0 | None | Report |
| #10 | | 54,689,730 | 99.47% | WubWoofWolf | 1823 | 1244&nbsp&nbsp/ 10 / 0 | 229 | 8 | 0 | None | Report |
| #11 | | 54,637,816 | 99.68% | bartekran456 | 1824 | 1248&nbsp&nbsp/ 6 / 0 | 232 | 5 | 0 | None | Report |
| #12 | | 54,556,356 | 99.20% | SoraRoxas01 | 1824 | 1239&nbsp&nbsp/ 15 / 0 | 228 | 9 | 0 | None | Report |
| #13 | | 54,529,516 | 99.20% | Aqliva | 1824 | 1239&nbsp&nbsp/ 15 / 0 | 226 | 11 | 0 | None | Report |
| #14 | | 54,494,740 | 99.20% | arqx | 1824 | 1239&nbsp&nbsp/ 15 / 0 | 225 | 12 | 0 | None | Report |
| #15 | | 54,441,070 | 99.47% | waywern2012 | 1823 | 1244&nbsp&nbsp/ 10 / 0 | 230 | 7 | 0 | None | Report |
| #16 | | 54,432,972 | 99.42% | -Nenu- | 1824 | 1243&nbsp&nbsp/ 11 / 0 | 228 | 9 | 0 | None | Report |
| #17 | | 54,415,768 | 99.31% | Doud | 1824 | 1241&nbsp&nbsp/ 13 / 0 | 227 | 10 | 0 | None | Report |
| #18 | | 54,397,056 | 99.26% | Synchrostar | 1824 | 1240&nbsp&nbsp/ 14 / 0 | 224 | 13 | 0 | None | Report |
| #19 | | 54,394,888 | 99.47% | nicogame14 | 1820 | 1244&nbsp&nbsp/ 10 / 0 | 229 | 8 | 0 | None | Report |
| #20 | | 54,383,490 | 99.14% | Alfginnar | 1824 | 1238&nbsp&nbsp/ 15 / 1 | 224 | 12 | 0 | None | Report |
| #21 | | 54,223,036 | 99.04% | Fobxx | 1824 | 1236&nbsp&nbsp/ 18 / 0 | 224 | 13 | 0 | None | Report |
| #22 | | 54,212,936 | 99.08% | deanyboi1 | 1823 | 1237&nbsp&nbsp/ 16 / 1 | 224 | 12 | 0 | None | Report |
| #23 | | 54,169,480 | 98.56% | Majin Copy | 1824 | 1227&nbsp&nbsp/ 27 / 0 | 217 | 20 | 0 | None | Report |
| #24 | | 54,011,520 | 98.56% | Slonlk | 1822 | 1227&nbsp&nbsp/ 27 / 0 | 216 | 21 | 0 | None | Report |
| #25 | | 53,681,500 | 97.47% | Nelixus | 1820 | 1207&nbsp&nbsp/ 46 / 0 | 205 | 31 | 1 | None | Report |
| #26 | | 53,638,344 | 96.98% | M-Osu | 1823 | 1198&nbsp&nbsp/ 53 / 3 | 205 | 31 | 0 | None | Report |
| #27 | | 53,626,772 | 97.65% | Deathwatch661 | 1823 | 1210&nbsp&nbsp/ 43 / 1 | 207 | 29 | 0 | None | Report |
| #28 | | 53,512,180 | 97.70% | Onyan | 1823 | 1211&nbsp&nbsp/ 42 / 1 | 210 | 26 | 0 | None | Report |
| #29 | | 53,424,068 | 97.58% | FunnyMonkey | 1824 | 1209&nbsp&nbsp/ 43 / 2 | 207 | 28 | 0 | None | Report |
| #30 | | 52,563,444 | 98.64% | Kawaii Koneko | 1794 | 1229&nbsp&nbsp/ 24 / 0 | 217 | 19 | 1 | None | Report |
| #31 | | 51,620,038 | 95.63% | My Angel Mathi | 1824 | 1172&nbsp&nbsp/ 81 / 1 | 188 | 48 | 0 | None | Report |
| #32 | | 48,830,149 | 84.18% | Y u m e | 1822 | 959&nbsp&nbsp/ 285 / 10 | 117 | 114 | 0 | HR | Report |
| #33 | | 48,256,558 | 97.55% | Alessietto33 | 1672 | 1210&nbsp&nbsp/ 39 / 2 | 202 | 31 | 3 | HD | Report |
| #34 | | 46,664,552 | 99.65% | Mara | 1675 | 1248&nbsp&nbsp/ 5 / 0 | 232 | 4 | 1 | None | Report |
| #35 | | 44,219,874 | 99.60% | AstroFP | 1572 | 1247&nbsp&nbsp/ 6 / 0 | 230 | 6 | 1 | HD | Report |
| #36 | | 43,815,314 | 97.00% | Sobtraxx | 1642 | 1200&nbsp&nbsp/ 47 / 4 | 211 | 21 | 3 | None | Report |
| #37 | | 42,603,648 | 98.41% | Kazan | 1609 | 1225&nbsp&nbsp/ 27 / 0 | 217 | 18 | 2 | None | Report |
| #38 | | 41,574,352 | 98.70% | YesTak | 1581 | 1231&nbsp&nbsp/ 20 / 0 | 219 | 15 | 3 | None | Report |
| #39 | | 41,476,332 | 99.39% | Hudda | 1572 | 1244&nbsp&nbsp/ 7 / 0 | 227 | 7 | 3 | None | Report |
| #40 | | 39,719,248 | 98.09% | Kettlerr | 1539 | 1218&nbsp&nbsp/ 36 / 0 | 215 | 22 | 0 | None | Report |
| #41 | | 38,175,388 | 99.59% | rekena92 | 1487 | 1247&nbsp&nbsp/ 5 / 1 | 230 | 5 | 1 | None | Report |
| #42 | | 37,530,066 | 97.90% | telimonster | 1486 | 1215&nbsp&nbsp/ 38 / 0 | 214 | 22 | 1 | None | Report |
| #43 | | 37,329,908 | 98.96% | Solo | 1469 | 1235&nbsp&nbsp/ 17 / 2 | 224 | 11 | 0 | None | Report |
| #44 | | 35,047,974 | 94.51% | 123PYR123 | 1485 | 1154&nbsp&nbsp/ 93 / 1 | 182 | 50 | 6 | None | Report |
| #45 | | 34,271,694 | 99.18% | Farfarr | 1368 | 1239&nbsp&nbsp/ 14 / 0 | 228 | 8 | 1 | None | Report |
| #46 | | 34,153,721 | 98.06% | MrBooM | 1273 | 1218&nbsp&nbsp/ 35 / 0 | 211 | 25 | 1 | HD,HR | Report |
| #47 | | 32,069,635 | 99.10% | Psycopath- | 1142 | 1238&nbsp&nbsp/ 13 / 2 | 225 | 10 | 1 | HD,HR | Report |
| #48 | | 30,842,070 | 99.00% | naj4m | 1342 | 1237&nbsp&nbsp/ 12 / 3 | 224 | 8 | 2 | None | Report |
| #49 | | 30,448,742 | 96.41% | HappyLemonade | 1368 | 1189&nbsp&nbsp/ 59 / 2 | 198 | 35 | 4 | None | Report |
| #50 | | 29,913,282 | 96.08% | Spartan Plume | 1338 | 1182&nbsp&nbsp/ 68 / 1 | 190 | 43 | 3 | None | Report |