Artist:
Frums
Key Amount:

Approach Rate:

Title:
memoryfactory.lzh
HP Drain:

Star Difficulty:

(2.37)
Creator:
Nivrad00
Accuracy:

Length:
2:05 (2:00 drain)
Source:
Genre:
Unspecified (Other)
BPM:
100
Tags:
arcaea
User Rating:
Success Rate:
Points of Failure:


(graph is accumulative, based on % at fail/retry)

11.0% (72 of 657 plays)

Submitted:
Loved:
May 21, 2017
Jul 9, 2018
Rating Spread:

Favourited 61 times in total

Users that love this map: TensaiKashou, Jenny, Gabe, Garalulu, Hydria, DesKurisu, Vent, Awesomez53, beary605, lucky icons, WoodenShoes, XeoStyle, Level 51, octagonal, istaqom, ddd4rk, Or1g1n, - [ Ushi ] -, Parachor, Aosek and many more!
Options:
Modding / Discussion
This map is in a LOVED state.
As such, it will not award any pp and leaderboards may be reset by the beatmap creator.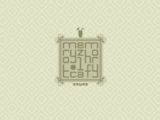 Do you type fast? Do you want to type faster? Do you ever wish your typing skills would transfer to mania? No? Well who cares! Introducing: osu!typing!
INSTRUCTIONS
1. Download
osu!typing skin
2. Set 9K coop key layout to [wertyuiop] [asdfghjkl]
3. Set background dim to 0
4. Enable storyboard, beatmap skin, and beatmap hitsounds
As long as "beatmap skin" is enabled, the map will automatically use the right skin even if you are currently set to a different one.
Enjoy!
beary605 is in the lead! ()
Score
851,413 (95.93%)
Max Combo
403
MAX / 300 / 200
414 / 213 / 32
100 / 50 / Misses
11 / 2 / 8
Mods
None
Top 50 Scoreboard
Rank
Score
Accuracy
Player
Max Combo
MAX
300
200
100
50
Miss
Mods
#1
851,413
95.93%
beary605
403
414
213
32
11
2
8
None
Report
#2
811,414
96.37%
CircusGalop
256
287
339
41
4
4
5
None
Report
#3
799,872
92.94%
Nivrad00
332
297
291
61
10
0
21
None
Report
#4
645,719
86.86%
kaypooma
82
348
202
55
11
2
62
None
Report
#5
597,374
86.72%
farlar
115
318
223
66
14
0
59
None
Report
#6
272,341
75.66%
Awesomez53
98
280
169
76
41
7
107
NF
Report
#7
193,963
57.45%
they
131
144
161
96
48
34
197
NF,FL
Report
#8
132,528
48.60%
3zachm
34
78
160
93
85
13
251
NF
Report
#9
131,385
48.41%
NYSPS
27
96
128
121
68
11
256
NF
Report
#10
107,860
39.68%
G1SE
8
114
120
48
10
3
385
NF
Report
#11
103,347
38.43%
Vorste
32
58
108
98
83
14
319
NF,FL
Report
#12
99,218
36.91%
Best FriendS
39
65
99
90
77
8
341
NF
Report
#13
97,675
37.03%
fuduhasio
8
85
98
77
49
7
364
NF
Report
#14
96,608
36.37%
dogfood yee
7
84
102
75
28
12
379
NF
Report
#15
77,944
29.71%
Shiyui-
15
53
74
79
56
22
396
NF
Report
#16
74,705
28.14%
AlexDunk
13
56
71
71
46
10
426
NF
Report
#17
72,810
26.99%
Hoppy
17
52
68
67
49
15
429
NF
Report
#18
64,491
46.57%
DAKINUVPEPR
38
97
119
114
67
14
269
NF,HD,HT
Report
#19
59,815
21.54%
[ Arijan ]
23
29
59
68
37
5
482
NF
Report
#20
58,837
23.06%
NoobyTheNoob
7
28
60
67
61
23
441
NF
Report
#21
56,968
22.11%
CodexHD
9
26
67
58
49
14
466
NF
Report
#22
51,363
20.12%
EPIcAdrians
4
30
47
57
58
15
473
NF,NC
Report
#23
48,893
18.92%
thonk
4
36
36
55
49
22
482
NF,DT
Report
#24
44,718
17.43%
BruceGamez
4
32
37
47
44
21
499
NF
Report
#25
44,209
17.11%
Hobowithayoyo
5
30
36
51
46
6
511
NF,FL
Report
#26
41,962
16.69%
Pipenguim
6
19
37
60
40
25
499
NF
Report
#27
36,180
14.02%
T-modeA
6
19
43
33
28
12
545
NF
Report
#28
34,437
13.38%
TeRRaRiX
4
22
28
46
27
8
549
NF
Report
#29
28,755
22.08%
gemskingZZZ
6
33
55
70
43
7
472
NF,HT
Report
#30
27,141
20.91%
napstakai1337
9
34
52
60
42
13
479
NF,HT
Report
#31
26,655
10.42%
asaph26
7
14
24
35
26
5
576
NF
Report
#32
23,994
18.06%
SleepyDarkrai
7
43
41
42
28
9
517
NF,HT
Report
#33
496
0.20%
LoriaxLeBg
2
0
1
0
1
0
678
NF
Report