Artist:
BlackY
Circle Size:

Approach Rate:

Title:
Double Pendulum
HP Drain:

Star Difficulty:

(5.73)
Creator:
rrtyui
Accuracy:

Length:
5:58 (5:58 drain)
Source:
Genre:
Unspecified (Other)
BPM:
172
Tags:
ameth rianno firis mistlud kurantemelodii -tochi tyui
User Rating:
Success Rate:
Points of Failure:


(graph is accumulative, based on % at fail/retry)

6.8% (306 of 4473 plays)

Submitted:
Loved:
Nov 17, 2017
Jul 24, 2018
Rating Spread:

Favourited 155 times in total

Users that love this map: swish, taku, NeilPerry, PuttyoU, bananaman533, KoTo, Espeon, Asphyxia, gash20000xp, Wei Ru, KII0, cabbage, melloe, Rtyzen, Cleaire, columna1, VanillaSandvich, - I n o r i, Lugia Chen0392, Tomoya Kun and many more!
Options:
Modding / Discussion
This map is in a LOVED state.
As such, it will not award any pp and leaderboards may be reset by the beatmap creator.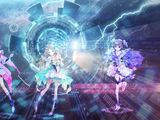 Doomsday is in the lead! ()
Score
28,839,128 (93.70%)
Max Combo
1092
300 / 100 / 50
1345 / 133 / 1
Misses
4
Geki (Elite Beat!)
493
Katu (Beat!)
113
Mods
None
Top 50 Scoreboard
| | Rank | Score | Accuracy | Player | Max Combo | 300 / 100 / 50 | Geki | Katu | Misses | Mods | |
| --- | --- | --- | --- | --- | --- | --- | --- | --- | --- | --- | --- |
| #1 | | 28,839,128 | 93.70% | Doomsday | 1092 | 1345&nbsp&nbsp/ 133 / 1 | 493 | 113 | 4 | None | Report |
| #2 | | 26,903,591 | 96.97% | DDM | 1157 | 1417&nbsp&nbsp/ 63 / 0 | 556 | 51 | 3 | HD | Report |
| #3 | | 18,739,514 | 96.13% | Noname0 | 997 | 1398&nbsp&nbsp/ 82 / 2 | 537 | 70 | 1 | None | Report |
| #4 | | 18,531,264 | 88.66% | waywern2012 | 954 | 1238&nbsp&nbsp/ 227 / 7 | 408 | 189 | 11 | None | Report |
| #5 | | 18,316,366 | 95.12% | Cappu | 996 | 1378&nbsp&nbsp/ 95 / 6 | 516 | 86 | 4 | HD | Report |
| #6 | | 17,075,782 | 93.14% | SoraRoxas01 | 989 | 1338&nbsp&nbsp/ 129 / 2 | 488 | 107 | 14 | None | Report |
| #7 | | 16,981,574 | 91.66% | -Miso x Yunomi- | 974 | 1300&nbsp&nbsp/ 178 / 0 | 459 | 147 | 5 | None | Report |
| #8 | | 16,931,950 | 88.66% | KoTo | 969 | 1236&nbsp&nbsp/ 231 / 11 | 410 | 187 | 5 | None | Report |
| #9 | | 16,124,074 | 92.32% | Jameslike | 981 | 1318&nbsp&nbsp/ 151 / 5 | 483 | 113 | 9 | None | Report |
| #10 | | 14,851,494 | 95.29% | Maxe191 | 1289 | 1379&nbsp&nbsp/ 102 / 1 | 523 | 85 | 1 | EZ | Report |
| #11 | | 13,795,630 | 95.06% | Emilia | 830 | 1377&nbsp&nbsp/ 98 / 0 | 524 | 78 | 8 | HD | Report |
| #12 | | 13,388,432 | 93.49% | JappyBabes | 881 | 1344&nbsp&nbsp/ 123 / 9 | 493 | 103 | 7 | None | Report |
| #13 | | 12,397,872 | 95.53% | Chugger | 882 | 1388&nbsp&nbsp/ 84 / 4 | 528 | 72 | 7 | None | Report |
| #14 | | 12,243,016 | 89.91% | KII0 | 910 | 1270&nbsp&nbsp/ 187 / 6 | 441 | 145 | 20 | None | Report |
| #15 | | 11,715,226 | 91.32% | Maqua | 820 | 1296&nbsp&nbsp/ 173 / 4 | 454 | 144 | 10 | None | Report |
| #16 | | 11,543,742 | 91.11% | respektive | 833 | 1292&nbsp&nbsp/ 175 / 5 | 463 | 131 | 11 | None | Report |
| #17 | | 11,460,774 | 92.91% | Erick | 782 | 1332&nbsp&nbsp/ 134 / 7 | 479 | 114 | 10 | None | Report |
| #18 | | 11,158,506 | 93.93% | Regou | 813 | 1352&nbsp&nbsp/ 122 / 2 | 501 | 100 | 7 | None | Report |
| #19 | | 10,760,668 | 94.20% | GHAngeloid | 619 | 1357&nbsp&nbsp/ 116 / 8 | 503 | 98 | 2 | None | Report |
| #20 | | 10,575,766 | 92.95% | Rasim | 629 | 1329&nbsp&nbsp/ 146 / 5 | 489 | 113 | 3 | None | Report |
| #21 | | 10,481,522 | 93.93% | KogumaX | 696 | 1355&nbsp&nbsp/ 110 / 8 | 501 | 95 | 10 | None | Report |
| #22 | | 10,478,964 | 93.61% | _NotSoFast_ | 652 | 1345&nbsp&nbsp/ 126 / 7 | 496 | 102 | 5 | None | Report |
| #23 | | 10,425,710 | 94.86% | Ritzeh | 626 | 1375&nbsp&nbsp/ 92 / 7 | 519 | 79 | 9 | None | Report |
| #24 | | 10,268,506 | 90.64% | Shuvi- | 748 | 1285&nbsp&nbsp/ 173 / 9 | 449 | 139 | 16 | None | Report |
| #25 | | 9,719,270 | 86.20% | Hibikom | 713 | 1185&nbsp&nbsp/ 276 / 8 | 384 | 204 | 14 | None | Report |
| #26 | | 9,649,278 | 93.37% | Luminiscental | 534 | 1341&nbsp&nbsp/ 129 / 4 | 484 | 113 | 9 | None | Report |
| #27 | | 9,146,110 | 92.83% | Rtyzen | 454 | 1327&nbsp&nbsp/ 147 / 4 | 482 | 120 | 5 | None | Report |
| #28 | | 9,065,400 | 93.43% | JaeSu | 565 | 1343&nbsp&nbsp/ 126 / 3 | 490 | 107 | 11 | None | Report |
| #29 | | 9,012,382 | 92.93% | Maiaz | 625 | 1331&nbsp&nbsp/ 140 / 3 | 494 | 104 | 9 | None | Report |
| #30 | | 8,780,086 | 85.01% | Raiza | 539 | 1157&nbsp&nbsp/ 308 / 6 | 372 | 227 | 12 | None | Report |
| #31 | | 8,744,862 | 88.66% | waaiiru | 617 | 1242&nbsp&nbsp/ 216 / 5 | 426 | 161 | 20 | None | Report |
| #32 | | 8,698,483 | 94.53% | Spinner | 971 | 1362&nbsp&nbsp/ 118 / 3 | 501 | 106 | 0 | HT | Report |
| #33 | | 8,501,047 | 90.83% | mrzomb | 618 | 1291&nbsp&nbsp/ 165 / 6 | 462 | 123 | 21 | HD | Report |
| #34 | | 8,446,112 | 87.93% | TRGambler | 645 | 1223&nbsp&nbsp/ 242 / 2 | 401 | 192 | 16 | None | Report |
| #35 | | 8,299,352 | 91.09% | treatcute | 989 | 1300&nbsp&nbsp/ 145 / 15 | 463 | 122 | 23 | NF | Report |
| #36 | | 8,199,234 | 92.26% | Anime OwO | 653 | 1321&nbsp&nbsp/ 138 / 7 | 479 | 111 | 17 | None | Report |
| #37 | | 8,170,554 | 88.94% | _lai | 647 | 1251&nbsp&nbsp/ 198 / 12 | 437 | 143 | 22 | None | Report |
| #38 | | 8,061,266 | 90.74% | Hey lululu | 620 | 1286&nbsp&nbsp/ 178 / 2 | 457 | 135 | 17 | None | Report |
| #39 | | 8,000,366 | 91.81% | zebarkez | 629 | 1311&nbsp&nbsp/ 148 / 7 | 473 | 116 | 17 | None | Report |
| #40 | | 7,699,450 | 91.01% | KromaRO | 620 | 1290&nbsp&nbsp/ 176 / 6 | 459 | 135 | 11 | None | Report |
| #41 | | 7,618,892 | 87.20% | LightsOut | 567 | 1206&nbsp&nbsp/ 257 / 9 | 394 | 197 | 11 | None | Report |
| #42 | | 7,566,120 | 91.76% | taku | 443 | 1305&nbsp&nbsp/ 165 / 5 | 461 | 139 | 8 | None | Report |
| #43 | | 7,401,169 | 91.16% | Minorsonek | 531 | 1294&nbsp&nbsp/ 170 / 7 | 454 | 138 | 12 | HD | Report |
| #44 | | 7,201,746 | 78.05% | Weriko | 614 | 1013&nbsp&nbsp/ 427 / 13 | 276 | 298 | 30 | None | Report |
| #45 | | 7,190,631 | 84.01% | ScubDomino | 601 | 1139&nbsp&nbsp/ 316 / 9 | 368 | 217 | 19 | HD | Report |
| #46 | | 6,730,570 | 88.99% | Mel | 616 | 1248&nbsp&nbsp/ 212 / 6 | 422 | 165 | 17 | None | Report |
| #47 | | 6,640,492 | 85.17% | LilyFlower | 602 | 1168&nbsp&nbsp/ 278 / 14 | 379 | 198 | 23 | None | Report |
| #48 | | 6,632,206 | 86.72% | jacky001009 | 584 | 1202&nbsp&nbsp/ 247 / 10 | 393 | 184 | 24 | None | Report |
| #49 | | 6,624,670 | 83.78% | Pruggles | 561 | 1133&nbsp&nbsp/ 324 / 9 | 359 | 225 | 17 | None | Report |
| #50 | | 6,609,494 | 88.33% | xXxOwOxXx | 608 | 1236&nbsp&nbsp/ 218 / 8 | 412 | 170 | 21 | None | Report |