Artist:
cYsmix
Circle Size:

Approach Rate:

Title:
Eden
HP Drain:

Star Difficulty:

(4.70)
Creator:
Gero
Accuracy:

Length:
2:21 (2:05 drain)
Source:
osu!
Genre:
Video Game (Instrumental)
BPM:
140
Tags:
mappers' lounge guild fa featured artist electronic escapism norwegian trance electro complextro track 03 クセモノレコーズ kusemono records 3rd solo album
User Rating:
Success Rate:
Points of Failure:


(graph is accumulative, based on % at fail/retry)

7.4% (1035 of 14058 plays)

Submitted:
Ranked:
Jun 4, 2018
Aug 12, 2018
Rating Spread:

Favourited 35 times in total

Users that love this map: Arx Alveria, NickyW093, RexiPL, Bat0, vova8937, neronautix, theseveny3, Kat Cass, kokcem, danilozague, zarinethequeen, ortasaid, Chevkat, silversolijon, Sioc58, Dzeshico, KlederxoL, Hirogen, Jessy_My, lahace and many more!
Options:
Modding / Discussion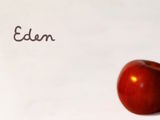 Mapper's Lounge.
Background Artist:
Noffy
ThatRandomguy is in the lead! ()
Score
21,230,006 (98.13%)
Max Combo
977
300 / 100 / 50
669 / 18 / 1
Misses
0
Geki (Elite Beat!)
169
Katu (Beat!)
11
Mods
HD,HR
Top 50 Scoreboard
| | Rank | Score | Accuracy | Player | Max Combo | 300 / 100 / 50 | Geki | Katu | Misses | Mods | |
| --- | --- | --- | --- | --- | --- | --- | --- | --- | --- | --- | --- |
| #1 | | 21,230,006 | 98.13% | ThatRandomguy | 977 | 669&nbsp&nbsp/ 18 / 1 | 169 | 11 | 0 | HD,HR | Report |
| #2 | | 21,198,556 | 98.06% | Feraza | 975 | 668&nbsp&nbsp/ 20 / 0 | 167 | 14 | 0 | HD,HR | Report |
| #3 | | 21,164,739 | 97.00% | -DuckLeader- | 977 | 657&nbsp&nbsp/ 31 / 0 | 154 | 27 | 0 | HD,HR | Report |
| #4 | | 21,157,062 | 97.29% | Brayanou | 976 | 660&nbsp&nbsp/ 28 / 0 | 160 | 21 | 0 | HD,HR | Report |
| #5 | | 20,467,139 | 100.00% | Viveliam | 977 | 688&nbsp&nbsp/ 0 / 0 | 181 | 0 | 0 | HD | Report |
| #6 | | 20,427,100 | 99.61% | Fireburner | 977 | 684&nbsp&nbsp/ 4 / 0 | 177 | 4 | 0 | HD | Report |
| #7 | | 20,381,766 | 99.61% | PemiX | 976 | 684&nbsp&nbsp/ 4 / 0 | 177 | 4 | 0 | HD | Report |
| #8 | | 20,360,185 | 99.61% | Aceihar | 977 | 684&nbsp&nbsp/ 4 / 0 | 177 | 4 | 0 | HD | Report |
| #9 | | 20,066,378 | 97.87% | Vararaup | 975 | 666&nbsp&nbsp/ 22 / 0 | 162 | 19 | 0 | HD | Report |
| #10 | | 20,044,797 | 91.93% | NBS | 972 | 607&nbsp&nbsp/ 72 / 9 | 135 | 43 | 0 | HD,HR | Report |
| #11 | | 19,651,764 | 95.74% | Carbone | 977 | 644&nbsp&nbsp/ 44 / 0 | 154 | 27 | 0 | HR | Report |
| #12 | | 19,631,313 | 96.22% | Risiing Fanboy | 976 | 649&nbsp&nbsp/ 39 / 0 | 147 | 34 | 0 | HR | Report |
| #13 | | 19,438,521 | 96.22% | ergine | 975 | 654&nbsp&nbsp/ 14 / 20 | 165 | 10 | 0 | HD | Report |
| #14 | | 19,309,280 | 99.90% | Lilily | 977 | 687&nbsp&nbsp/ 1 / 0 | 180 | 1 | 0 | None | Report |
| #15 | | 19,307,340 | 99.90% | wairo | 977 | 687&nbsp&nbsp/ 1 / 0 | 180 | 1 | 0 | None | Report |
| #16 | | 19,305,500 | 99.90% | Rlsc | 977 | 687&nbsp&nbsp/ 1 / 0 | 180 | 1 | 0 | None | Report |
| #17 | | 19,266,640 | 99.52% | Destiny9 | 977 | 683&nbsp&nbsp/ 5 / 0 | 177 | 4 | 0 | None | Report |
| #18 | | 19,261,770 | 99.81% | kumig | 976 | 686&nbsp&nbsp/ 2 / 0 | 179 | 2 | 0 | None | Report |
| #19 | | 19,218,480 | 99.52% | GHAngeloid | 975 | 683&nbsp&nbsp/ 5 / 0 | 176 | 5 | 0 | None | Report |
| #20 | | 19,140,770 | 98.69% | biranx | 976 | 675&nbsp&nbsp/ 11 / 2 | 172 | 7 | 0 | None | Report |
| #21 | | 19,136,920 | 99.32% | Nekomium | 975 | 681&nbsp&nbsp/ 7 / 0 | 175 | 6 | 0 | None | Report |
| #22 | | 19,116,260 | 99.22% | l1mi | 977 | 680&nbsp&nbsp/ 8 / 0 | 173 | 8 | 0 | None | Report |
| #23 | | 19,096,000 | 98.93% | Anime OwO | 977 | 677&nbsp&nbsp/ 11 / 0 | 172 | 9 | 0 | None | Report |
| #24 | | 19,091,390 | 98.96% | krazi225 | 976 | 678&nbsp&nbsp/ 7 / 3 | 175 | 5 | 0 | None | Report |
| #25 | | 19,086,360 | 99.22% | cucumbercat | 975 | 680&nbsp&nbsp/ 8 / 0 | 174 | 7 | 0 | None | Report |
| #26 | | 18,989,260 | 98.67% | nautzz | 974 | 675&nbsp&nbsp/ 10 / 3 | 172 | 8 | 0 | None | Report |
| #27 | | 18,853,600 | 97.65% | ESKIN | 975 | 664&nbsp&nbsp/ 23 / 1 | 163 | 17 | 0 | None | Report |
| #28 | | 18,848,870 | 98.35% | V4nn1n3n | 970 | 671&nbsp&nbsp/ 17 / 0 | 166 | 15 | 0 | None | Report |
| #29 | | 18,737,800 | 97.19% | P_O | 971 | 659&nbsp&nbsp/ 29 / 0 | 160 | 21 | 0 | None | Report |
| #30 | | 18,483,430 | 96.00% | - Deazir - | 975 | 648&nbsp&nbsp/ 35 / 5 | 156 | 22 | 0 | None | Report |
| #31 | | 18,275,190 | 92.93% | young_mu | 974 | 618&nbsp&nbsp/ 58 / 12 | 146 | 28 | 0 | None | Report |
| #32 | | 17,787,010 | 92.64% | EB3K | 974 | 613&nbsp&nbsp/ 71 / 4 | 134 | 44 | 0 | None | Report |
| #33 | | 17,326,780 | 87.74% | ZheKen | 969 | 566&nbsp&nbsp/ 104 / 18 | 126 | 45 | 0 | None | Report |
| #34 | | 17,038,329 | 93.77% | Chipongo | 872 | 627&nbsp&nbsp/ 52 / 5 | 141 | 37 | 4 | HD,HR | Report |
| #35 | | 17,003,833 | 99.76% | - Dave - | 874 | 686&nbsp&nbsp/ 1 / 0 | 179 | 1 | 1 | HD | Report |
| #36 | | 16,871,280 | 99.10% | McKay | 906 | 680&nbsp&nbsp/ 5 / 1 | 176 | 4 | 2 | None | Report |
| #37 | | 16,674,440 | 98.69% | White Reimu | 902 | 675&nbsp&nbsp/ 12 / 0 | 168 | 12 | 1 | None | Report |
| #38 | | 16,627,480 | 97.92% | Yoghurt | 908 | 667&nbsp&nbsp/ 20 / 0 | 164 | 16 | 1 | None | Report |
| #39 | | 16,602,710 | 98.01% | Prosal | 906 | 669&nbsp&nbsp/ 14 / 4 | 170 | 8 | 1 | None | Report |
| #40 | | 16,401,860 | 96.56% | [-Icvisitore-] | 905 | 653&nbsp&nbsp/ 34 / 0 | 162 | 18 | 1 | None | Report |
| #41 | | 16,307,237 | 98.72% | Thundur | 863 | 676&nbsp&nbsp/ 8 / 3 | 174 | 6 | 1 | HD | Report |
| #42 | | 16,012,560 | 90.94% | TinyTigr | 905 | 596&nbsp&nbsp/ 89 / 0 | 138 | 42 | 3 | None | Report |
| #43 | | 15,473,160 | 98.76% | QQ More | 862 | 676&nbsp&nbsp/ 10 / 1 | 174 | 6 | 1 | None | Report |
| #44 | | 14,889,846 | 98.30% | xHei_57 | 816 | 671&nbsp&nbsp/ 16 / 0 | 168 | 12 | 1 | HD | Report |
| #45 | | 13,669,070 | 94.62% | Boc | 824 | 633&nbsp&nbsp/ 54 / 0 | 146 | 34 | 1 | None | Report |
| #46 | | 13,343,326 | 85.05% | Toafu | 818 | 537&nbsp&nbsp/ 138 / 13 | 90 | 81 | 0 | HD | Report |
| #47 | | 13,225,070 | 97.97% | Torva messor | 793 | 667&nbsp&nbsp/ 21 / 0 | 166 | 15 | 0 | None | Report |
| #48 | | 12,962,790 | 96.95% | Nicknife123 | 791 | 657&nbsp&nbsp/ 29 / 2 | 162 | 17 | 0 | None | Report |
| #49 | | 12,355,430 | 92.59% | DaveGames | 786 | 615&nbsp&nbsp/ 60 / 12 | 143 | 33 | 1 | None | Report |
| #50 | | 12,293,760 | 91.38% | GoldenGamer240 | 789 | 601&nbsp&nbsp/ 80 / 6 | 133 | 44 | 1 | None | Report |