Beatmap Listing » Camellia ft. Yukacco - Be Wild
Artist:
Camellia ft. Yukacco
Circle Size:

Approach Rate:

Title:
Be Wild
HP Drain:

Star Difficulty:

(7.34)
Creator:
hi-mei
Accuracy:

Length:
4:49 (4:49 drain)
Source:
Genre:
Electronic (Japanese)
BPM:
160
Tags:
trap dubstep edm melonbooks shopbgm compilations:001 nature かめるかめりあ
User Rating:
Success Rate:
Points of Failure:


(graph is accumulative, based on % at fail/retry)

6.7% (1503 of 22419 plays)

Submitted:
Ranked:
Jun 10, 2018
Aug 10, 2018
Rating Spread:

Favourited 233 times in total

Users that love this map: Betbuc, GeliTenebrae, Simon, benki, doKXiD, gusrua123, AtHeoN, KayRift, FaiVillager, Lusory, kubaok, iMinimal, My Angelsim, Ceptin, notagiantcrab, -Electro-, gaaraati, Chorus, BlueFlame, Sinbonzakura and many more!
Options:
Modding / Discussion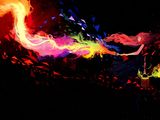 Huge thanks to
MrSergio
for helping out with testplays and gathering info,
Bubblun
and
Wishkey
for pushing this map forward which costed them their BN status.
Start of the project:
January 2018
Thanks to all the modders and players who tested the map
Testplays by top100
BG source
Song source
for mappers
As you could notice, this map is not really player friendly, rather than making stuff playable, I focused on making stuff consistent and pretty mapping-wise. My main goal is to inspire new mappers to get rid from generic boring meta because the highest destination point of mapping is to make the map visualize the music behind it to get that feeling of synesthesia, as you could notice such intentions in this map.

Shout out to Naidaaka, Mazzerin and Akali that inspiring me. This one is for you, boys.
10k plays in 2 days after rank - wow thanks!
Vaxei is in the lead! ()
Score
36,951,530 (95.31%)
Max Combo
1391
300 / 100 / 50
1041 / 71 / 0
Misses
5
Geki (Elite Beat!)
379
Katu (Beat!)
52
Mods
None
Top 50 Scoreboard
| | Rank | Score | Accuracy | Player | Max Combo | 300 / 100 / 50 | Geki | Katu | Misses | Mods | |
| --- | --- | --- | --- | --- | --- | --- | --- | --- | --- | --- | --- |
| #1 | | 36,951,530 | 95.31% | Vaxei | 1391 | 1041&nbsp&nbsp/ 71 / 0 | 379 | 52 | 5 | None | Report |
| #2 | | 13,369,000 | 93.05% | Dumii | 596 | 1013&nbsp&nbsp/ 77 / 4 | 360 | 58 | 23 | None | Report |
| #3 | | 12,331,120 | 93.09% | mcy4 | 503 | 1009&nbsp&nbsp/ 92 / 1 | 360 | 63 | 15 | None | Report |
| #4 | | 12,320,902 | 90.90% | wuhua | 590 | 970&nbsp&nbsp/ 136 / 0 | 330 | 95 | 11 | HD | Report |
| #5 | | 12,293,950 | 92.91% | Dustice | 491 | 1009&nbsp&nbsp/ 85 / 3 | 358 | 64 | 20 | None | Report |
| #6 | | 12,261,680 | 92.49% | Azer | 605 | 1003&nbsp&nbsp/ 89 / 3 | 363 | 54 | 22 | HD | Report |
| #7 | | 11,889,320 | 92.75% | -Hebel- | 588 | 1003&nbsp&nbsp/ 98 / 2 | 355 | 70 | 14 | None | Report |
| #8 | | 11,504,337 | 92.66% | LoidKun | 498 | 1003&nbsp&nbsp/ 95 / 2 | 360 | 64 | 17 | HD | Report |
| #9 | | 11,487,480 | 91.76% | -Machine- | 546 | 991&nbsp&nbsp/ 102 / 0 | 341 | 75 | 24 | HD | Report |
| #10 | | 11,390,770 | 94.48% | Abyssal | 508 | 1033&nbsp&nbsp/ 67 / 0 | 373 | 49 | 17 | None | Report |
| #11 | | 11,092,790 | 91.00% | WubWoofWolf | 498 | 980&nbsp&nbsp/ 107 / 5 | 341 | 74 | 25 | HD | Report |
| #12 | | 11,054,012 | 90.08% | Shiinoha Kotone | 478 | 965&nbsp&nbsp/ 121 / 5 | 334 | 78 | 26 | HD | Report |
| #13 | | 10,435,340 | 91.20% | badeu | 419 | 976&nbsp&nbsp/ 127 / 2 | 343 | 84 | 12 | None | Report |
| #14 | | 10,037,650 | 91.90% | Red_Pixel | 501 | 993&nbsp&nbsp/ 100 / 1 | 345 | 71 | 23 | None | Report |
| #15 | | 9,825,720 | 92.23% | Piggey | 496 | 1000&nbsp&nbsp/ 90 / 1 | 348 | 64 | 26 | None | Report |
| #16 | | 9,811,106 | 87.78% | Yuuki-chan | 497 | 925&nbsp&nbsp/ 164 / 5 | 309 | 106 | 23 | HD | Report |
| #17 | | 9,805,394 | 90.18% | egemenbsrms | 583 | 975&nbsp&nbsp/ 93 / 8 | 327 | 71 | 41 | HD | Report |
| #18 | | 9,430,380 | 92.79% | Informous | 512 | 1010&nbsp&nbsp/ 77 / 5 | 360 | 57 | 25 | None | Report |
| #19 | | 9,121,940 | 87.39% | Bartek22830 | 493 | 923&nbsp&nbsp/ 156 / 7 | 301 | 108 | 31 | None | Report |
| #20 | | 9,112,030 | 86.62% | [ Blue ] | 481 | 919&nbsp&nbsp/ 137 / 17 | 308 | 90 | 44 | None | Report |
| #21 | | 9,111,290 | 90.72% | Wakson | 457 | 983&nbsp&nbsp/ 87 / 8 | 343 | 58 | 39 | None | Report |
| #22 | | 9,107,880 | 90.14% | Mathyu | 585 | 971&nbsp&nbsp/ 104 / 7 | 330 | 72 | 35 | None | Report |
| #23 | | 8,909,310 | 93.97% | FlyingTuna | 446 | 1022&nbsp&nbsp/ 83 / 0 | 366 | 60 | 12 | None | Report |
| #24 | | 8,882,350 | 86.41% | Bloodyguol | 474 | 909&nbsp&nbsp/ 164 / 9 | 296 | 106 | 35 | None | Report |
| #25 | | 8,873,100 | 90.20% | Kip | 483 | 961&nbsp&nbsp/ 138 / 3 | 337 | 84 | 15 | None | Report |
| #26 | | 8,631,070 | 90.93% | Blubber | 521 | 977&nbsp&nbsp/ 116 / 0 | 340 | 75 | 24 | None | Report |
| #27 | | 8,619,590 | 82.84% | Razelyn | 455 | 853&nbsp&nbsp/ 215 / 4 | 270 | 129 | 45 | HD | Report |
| #28 | | 8,500,710 | 86.18% | Dinerty | 468 | 909&nbsp&nbsp/ 157 / 8 | 291 | 111 | 43 | None | Report |
| #29 | | 8,475,350 | 89.38% | GHAngeloid | 468 | 953&nbsp&nbsp/ 132 / 8 | 328 | 87 | 24 | None | Report |
| #30 | | 8,285,850 | 86.53% | CookiZooki | 463 | 915&nbsp&nbsp/ 148 / 13 | 307 | 91 | 41 | None | Report |
| #31 | | 8,234,230 | 87.88% | Cappy | 439 | 941&nbsp&nbsp/ 115 / 14 | 318 | 74 | 47 | None | Report |
| #32 | | 8,105,044 | 91.47% | Ayla | 417 | 989&nbsp&nbsp/ 97 / 2 | 348 | 71 | 29 | HD | Report |
| #33 | | 7,909,811 | 84.63% | Landegre- | 435 | 889&nbsp&nbsp/ 161 / 16 | 291 | 97 | 51 | HD | Report |
| #34 | | 7,884,770 | 81.42% | fooders | 479 | 833&nbsp&nbsp/ 217 / 25 | 257 | 127 | 42 | None | Report |
| #35 | | 7,817,000 | 87.72% | iPhone X | 417 | 925&nbsp&nbsp/ 163 / 3 | 299 | 113 | 26 | None | Report |
| #36 | | 7,774,880 | 88.32% | Rint | 442 | 944&nbsp&nbsp/ 123 / 9 | 325 | 83 | 41 | None | Report |
| #37 | | 7,663,730 | 85.80% | Hectique | 430 | 910&nbsp&nbsp/ 139 / 12 | 296 | 89 | 56 | None | Report |
| #38 | | 7,432,720 | 85.15% | Maqua | 443 | 891&nbsp&nbsp/ 168 / 25 | 289 | 104 | 33 | None | Report |
| #39 | | 7,416,670 | 86.66% | waefwerf | 442 | 916&nbsp&nbsp/ 151 / 10 | 306 | 96 | 40 | None | Report |
| #40 | | 7,380,840 | 89.79% | Anroyz | 414 | 963&nbsp&nbsp/ 117 / 6 | 337 | 67 | 31 | None | Report |
| #41 | | 7,301,217 | 91.41% | Alumetri | 415 | 987&nbsp&nbsp/ 101 / 2 | 347 | 69 | 27 | HD | Report |
| #42 | | 7,095,430 | 83.27% | POO ON MY SHOE | 414 | 868&nbsp&nbsp/ 174 / 25 | 283 | 102 | 50 | None | Report |
| #43 | | 7,079,437 | 90.50% | Pouki | 422 | 982&nbsp&nbsp/ 81 / 11 | 338 | 62 | 43 | HD | Report |
| #44 | | 7,007,260 | 92.55% | Jace | 417 | 1008&nbsp&nbsp/ 77 / 1 | 349 | 59 | 31 | None | Report |
| #45 | | 6,986,690 | 88.62% | Wario | 414 | 948&nbsp&nbsp/ 122 / 7 | 316 | 88 | 40 | None | Report |
| #46 | | 6,967,170 | 87.78% | SanteriP | 414 | 930&nbsp&nbsp/ 148 / 7 | 318 | 90 | 32 | None | Report |
| #47 | | 6,811,490 | 89.29% | Daren | 448 | 961&nbsp&nbsp/ 105 / 8 | 323 | 78 | 43 | None | Report |
| #48 | | 6,782,335 | 79.66% | Cheezstikz | 419 | 810&nbsp&nbsp/ 234 / 11 | 248 | 138 | 62 | HD | Report |
| #49 | | 6,705,570 | 85.50% | Vaan | 413 | 900&nbsp&nbsp/ 159 / 12 | 300 | 94 | 46 | None | Report |
| #50 | | 6,701,030 | 90.06% | Noname0 | 409 | 971&nbsp&nbsp/ 102 / 6 | 333 | 71 | 38 | None | Report |