Artist:
XXXTENTACION
Circle Size:

Approach Rate:

Title:
SAD!
HP Drain:

Star Difficulty:

(3.78)
Creator:
eiri-
Accuracy:

Length:
2:34 (2:21 drain)
Source:
Genre:
Hip Hop (English)
BPM:
75
Tags:
ayyri realazy real icekalt sdafsf bergy ? bad vibes forever
User Rating:
Success Rate:
Points of Failure:


(graph is accumulative, based on % at fail/retry)

21.9% (6462 of 29574 plays)

Submitted:
Ranked:
Jun 19, 2018
Aug 9, 2018
Rating Spread:

Favourited 114 times in total

Users that love this map: LZJKE, goodboy18741, CeIery, thaibuy, Dokusen, ronb, Shmiklak, ReGmo, tsuba, jemememylolXDYT, S666S, Delmuro_kevin, -celly-, ch13nison, EriSimon, HimariZ, miku_kawaii321, Ya_KI_sO_bA, MANIAC_GOD, Sakurasou-san and many more!
Options:
Modding / Discussion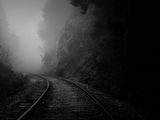 Even if he wasn't the best person, that doesn't necessarily mean that he deserved to be killed at such a young age.




This song may contain sensitive subjects, discretion is advised.
[ Splash ] is in the lead! ()
Score
6,538,682 (97.02%)
Max Combo
569
300 / 100 / 50
363 / 17 / 0
Misses
0
Geki (Elite Beat!)
70
Katu (Beat!)
13
Mods
HD,HR,DT
Top 50 Scoreboard
| | Rank | Score | Accuracy | Player | Max Combo | 300 / 100 / 50 | Geki | Katu | Misses | Mods | |
| --- | --- | --- | --- | --- | --- | --- | --- | --- | --- | --- | --- |
| #1 | | 6,538,682 | 97.02% | [ Splash ] | 569 | 363&nbsp&nbsp/ 17 / 0 | 70 | 13 | 0 | HD,HR,DT | Report |
| #2 | | 6,456,511 | 100.00% | Kano | 571 | 380&nbsp&nbsp/ 0 / 0 | 83 | 0 | 0 | HD,DT | Report |
| #3 | | 6,440,659 | 99.82% | Jenoa | 571 | 379&nbsp&nbsp/ 1 / 0 | 82 | 1 | 0 | HD,DT | Report |
| #4 | | 6,424,465 | 99.65% | Skill | 571 | 378&nbsp&nbsp/ 2 / 0 | 81 | 2 | 0 | HD,DT | Report |
| #5 | | 6,412,002 | 99.65% | Valentine | 569 | 378&nbsp&nbsp/ 2 / 0 | 81 | 2 | 0 | HD,DT | Report |
| #6 | | 6,408,878 | 99.47% | Ahmnesia | 571 | 377&nbsp&nbsp/ 3 / 0 | 80 | 3 | 0 | HD,DT | Report |
| #7 | | 6,402,276 | 99.47% | MyAngelOkinamo | 570 | 377&nbsp&nbsp/ 3 / 0 | 80 | 3 | 0 | HD,DT | Report |
| #8 | | 6,402,069 | 99.30% | Viveliam | 571 | 376&nbsp&nbsp/ 4 / 0 | 80 | 3 | 0 | HD,DT | Report |
| #9 | | 6,391,070 | 99.47% | Sowisty | 570 | 377&nbsp&nbsp/ 3 / 0 | 80 | 3 | 0 | HD,DT | Report |
| #10 | | 6,387,291 | 99.30% | Sly | 571 | 376&nbsp&nbsp/ 4 / 0 | 79 | 4 | 0 | HD,DT | Report |
| #11 | | 6,364,073 | 98.42% | Sonix | 570 | 371&nbsp&nbsp/ 9 / 0 | 76 | 7 | 0 | HD,DT | Report |
| #12 | | 6,338,813 | 98.60% | Srayne | 571 | 372&nbsp&nbsp/ 8 / 0 | 78 | 5 | 0 | HD,DT | Report |
| #13 | | 6,338,659 | 98.77% | onyaga | 570 | 373&nbsp&nbsp/ 7 / 0 | 78 | 5 | 0 | HD,DT | Report |
| #14 | | 6,338,374 | 98.77% | LoidKun | 570 | 373&nbsp&nbsp/ 7 / 0 | 77 | 6 | 0 | HD,DT | Report |
| #15 | | 6,337,975 | 98.77% | Nenko | 570 | 373&nbsp&nbsp/ 7 / 0 | 77 | 6 | 0 | HD,DT | Report |
| #16 | | 6,333,359 | 98.77% | fixedbyglue | 570 | 373&nbsp&nbsp/ 7 / 0 | 77 | 6 | 0 | HD,DT | Report |
| #17 | | 6,315,997 | 98.25% | Biggs111 | 571 | 370&nbsp&nbsp/ 10 / 0 | 76 | 7 | 0 | HD,DT | Report |
| #18 | | 6,314,050 | 98.60% | N0vy | 570 | 372&nbsp&nbsp/ 8 / 0 | 77 | 6 | 0 | HD,DT | Report |
| #19 | | 6,312,113 | 98.60% | mosvannen | 570 | 372&nbsp&nbsp/ 8 / 0 | 76 | 7 | 0 | HD,DT | Report |
| #20 | | 6,309,081 | 98.38% | DEK- | 571 | 371&nbsp&nbsp/ 8 / 1 | 75 | 7 | 0 | HD,DT | Report |
| #21 | | 6,308,628 | 98.25% | Seichi | 571 | 370&nbsp&nbsp/ 10 / 0 | 76 | 7 | 0 | HD,DT | Report |
| #22 | | 6,302,424 | 98.42% | Umberto46 | 569 | 371&nbsp&nbsp/ 9 / 0 | 76 | 7 | 0 | HD,DT | Report |
| #23 | | 6,300,070 | 98.25% | fcuk | 570 | 370&nbsp&nbsp/ 10 / 0 | 76 | 7 | 0 | HD,DT | Report |
| #24 | | 6,293,249 | 98.25% | PixelEduard | 570 | 370&nbsp&nbsp/ 10 / 0 | 77 | 6 | 0 | HD,DT | Report |
| #25 | | 6,292,490 | 98.25% | Swatty | 570 | 370&nbsp&nbsp/ 10 / 0 | 75 | 8 | 0 | HD,DT | Report |
| #26 | | 6,290,875 | 97.89% | Burtpi | 570 | 368&nbsp&nbsp/ 12 / 0 | 74 | 9 | 0 | HD,DT | Report |
| #27 | | 6,288,784 | 98.07% | Mordrok54 | 569 | 369&nbsp&nbsp/ 11 / 0 | 74 | 9 | 0 | HD,DT | Report |
| #28 | | 6,283,685 | 98.25% | ImNoob | 569 | 370&nbsp&nbsp/ 10 / 0 | 74 | 9 | 0 | HD,DT,SD | Report |
| #29 | | 6,274,463 | 98.03% | Paato | 571 | 369&nbsp&nbsp/ 10 / 1 | 75 | 7 | 0 | HD,DT | Report |
| #30 | | 6,271,917 | 98.03% | JustMan | 571 | 369&nbsp&nbsp/ 10 / 1 | 74 | 8 | 0 | HD,DT | Report |
| #31 | | 6,268,013 | 98.07% | Shihotori | 570 | 369&nbsp&nbsp/ 11 / 0 | 74 | 9 | 0 | HD,NC | Report |
| #32 | | 6,262,602 | 97.89% | Jimzzyyy | 571 | 368&nbsp&nbsp/ 12 / 0 | 76 | 7 | 0 | HD,DT | Report |
| #33 | | 6,257,950 | 97.85% | EX-tremaLs | 567 | 368&nbsp&nbsp/ 11 / 1 | 73 | 9 | 0 | HD,NC | Report |
| #34 | | 6,251,487 | 97.68% | ZFM | 571 | 367&nbsp&nbsp/ 12 / 1 | 73 | 9 | 0 | HD,DT | Report |
| #35 | | 6,250,311 | 97.54% | G4SH4 | 571 | 366&nbsp&nbsp/ 14 / 0 | 71 | 12 | 0 | HD,DT | Report |
| #36 | | 6,235,110 | 97.50% | -Vanilla | 570 | 366&nbsp&nbsp/ 13 / 1 | 75 | 7 | 0 | HD,DT | Report |
| #37 | | 6,234,537 | 97.28% | slashening | 570 | 365&nbsp&nbsp/ 13 / 2 | 70 | 11 | 0 | HD,DT | Report |
| #38 | | 6,233,600 | 97.02% | DraguinZZ | 569 | 363&nbsp&nbsp/ 17 / 0 | 69 | 14 | 0 | HD,DT | Report |
| #39 | | 6,225,140 | 97.37% | Ruhe | 570 | 365&nbsp&nbsp/ 15 / 0 | 75 | 8 | 0 | HD,DT | Report |
| #40 | | 6,224,980 | 97.41% | Koldmotro | 569 | 366&nbsp&nbsp/ 11 / 3 | 73 | 7 | 0 | HD,DT | Report |
| #41 | | 6,223,515 | 97.37% | xPoison | 569 | 365&nbsp&nbsp/ 15 / 0 | 71 | 12 | 0 | HD,DT | Report |
| #42 | | 6,222,328 | 97.50% | Orangebanana | 571 | 366&nbsp&nbsp/ 13 / 1 | 74 | 8 | 0 | HD,DT | Report |
| #43 | | 6,211,737 | 97.37% | zKotori | 569 | 366&nbsp&nbsp/ 10 / 4 | 72 | 8 | 0 | HD,DT | Report |
| #44 | | 6,208,064 | 97.37% | Fangzy | 570 | 365&nbsp&nbsp/ 15 / 0 | 75 | 8 | 0 | HD,DT | Report |
| #45 | | 6,201,983 | 97.37% | Twiggeryy | 568 | 365&nbsp&nbsp/ 15 / 0 | 74 | 9 | 0 | HD,DT | Report |
| #46 | | 6,193,874 | 96.75% | Kay- | 569 | 362&nbsp&nbsp/ 16 / 2 | 70 | 12 | 0 | HD,DT | Report |
| #47 | | 6,193,708 | 97.11% | Koob | 571 | 364&nbsp&nbsp/ 14 / 2 | 72 | 9 | 0 | HD,DT | Report |
| #48 | | 6,187,897 | 96.84% | -KaPPaStorm- | 570 | 362&nbsp&nbsp/ 18 / 0 | 68 | 15 | 0 | HD,NC | Report |
| #49 | | 6,163,476 | 96.62% | Spinner | 570 | 361&nbsp&nbsp/ 18 / 1 | 69 | 13 | 0 | HD,DT | Report |
| #50 | | 6,161,891 | 96.45% | SiYes | 569 | 360&nbsp&nbsp/ 19 / 1 | 68 | 14 | 0 | HD,DT | Report |