Artist:
ClariS
Circle Size:

Approach Rate:

Title:
CheerS (TV Size)
HP Drain:

Star Difficulty:

(4.53)
Creator:
hypercyte
Accuracy:

Length:
1:22 (1:21 drain)
Source:
はたらく細胞
Genre:
Anime (Japanese)
BPM:
102
Tags:
cells at work work! hataraku saibou biology cyte cell seto kousuke
User Rating:
Success Rate:
Points of Failure:


(graph is accumulative, based on % at fail/retry)

22.8% (7569 of 33174 plays)

Submitted:
Ranked:
Jul 15, 2018
Aug 11, 2018
Rating Spread:

Favourited 130 times in total

Users that love this map: Chocoa, xAshurix, Nysrogh, NickyW093, miley davola, HDMI, momo1343, lokot1999, Pivnon, Telna, Ferpoleon, roger153, [ S H I I N O ], Vistamine, VVAPF, MossyMist, Der Geilonaut, oki9988, Anhuiyingshang, WoofOuO and many more!
Options:
Modding / Discussion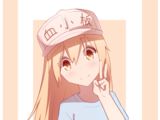 5th Ranked Set
// 10th Completed Set
Lasse

Andrea


obligatory cells at work map as a biology student
100 ♥ - 17/08/18
★
Spread
★
★
Phagocytosis
- Me
★
Hard
-
Seto Kousuke
★
Normal
- Me
★
Easy
- Me
★ Big thanks to
Peter
and
-Mo-
for helping out with the timing!
★ Thanks to
Cerulean Veyron
for the initial check
★ Banner by me, PM if you want one
*
*

(it wont be too similar to this since this one is a special case and text is not centralised like my other banners - Check my other ranked maps as reference to how it may look)
.
what is "phagocytosis"?
"phagocytosis" is the process which phagocytes (white blood cells) engulf pathogens

"phagocyte" literally translates to "engulfing cell"

"hypercyte" literally translates to "super cell"

Mitochondria is the powerhouse of the cell
old banner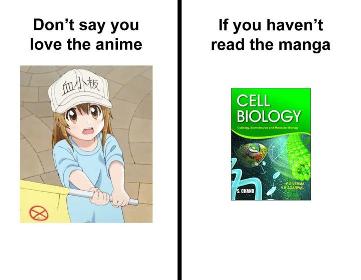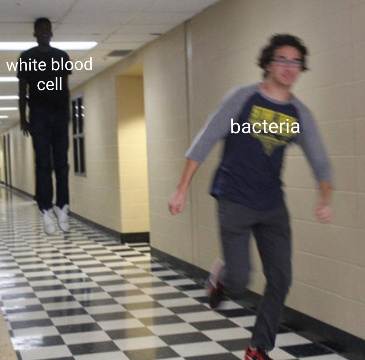 imbor
GfMRT is in the lead! ()
Score
3,269,961 (99.03%)
Max Combo
413
300 / 100 / 50
272 / 4 / 0
Misses
0
Geki (Elite Beat!)
75
Katu (Beat!)
3
Mods
HD,DT
Top 50 Scoreboard
| | Rank | Score | Accuracy | Player | Max Combo | 300 / 100 / 50 | Geki | Katu | Misses | Mods | |
| --- | --- | --- | --- | --- | --- | --- | --- | --- | --- | --- | --- |
| #1 | | 3,269,961 | 99.03% | GfMRT | 413 | 272&nbsp&nbsp/ 4 / 0 | 75 | 3 | 0 | HD,DT | Report |
| #2 | | 3,251,718 | 98.55% | Zabijaka | 414 | 270&nbsp&nbsp/ 6 / 0 | 72 | 6 | 0 | HD,DT | Report |
| #3 | | 3,244,329 | 97.83% | Mewe | 413 | 267&nbsp&nbsp/ 9 / 0 | 69 | 9 | 0 | HD,DT | Report |
| #4 | | 3,141,025 | 99.52% | Lilily | 414 | 274&nbsp&nbsp/ 2 / 0 | 76 | 2 | 0 | HD,HR | Report |
| #5 | | 3,133,935 | 99.76% | Aoiyuuki- | 414 | 275&nbsp&nbsp/ 1 / 0 | 77 | 1 | 0 | HD,HR | Report |
| #6 | | 3,128,691 | 93.72% | [ Erina ] | 414 | 250&nbsp&nbsp/ 26 / 0 | 61 | 17 | 0 | HD,DT | Report |
| #7 | | 3,116,230 | 98.55% | imoo | 414 | 270&nbsp&nbsp/ 6 / 0 | 72 | 6 | 0 | HD,HR | Report |
| #8 | | 3,112,411 | 98.79% | xasuma | 413 | 271&nbsp&nbsp/ 5 / 0 | 73 | 5 | 0 | HD,HR | Report |
| #9 | | 3,109,889 | 97.58% | Wuffles | 414 | 266&nbsp&nbsp/ 10 / 0 | 70 | 8 | 0 | HD,HR | Report |
| #10 | | 3,104,677 | 98.79% | Minami-Kotori | 414 | 271&nbsp&nbsp/ 5 / 0 | 73 | 5 | 0 | HD,HR | Report |
| #11 | | 3,098,112 | 98.55% | mook | 413 | 270&nbsp&nbsp/ 6 / 0 | 72 | 6 | 0 | HD,HR | Report |
| #12 | | 3,097,934 | 98.79% | [ MiSa YuKa ] | 414 | 271&nbsp&nbsp/ 5 / 0 | 73 | 5 | 0 | HD,HR | Report |
| #13 | | 3,097,436 | 99.03% | cc5838p | 414 | 272&nbsp&nbsp/ 4 / 0 | 74 | 4 | 0 | HD,HR | Report |
| #14 | | 3,091,391 | 98.31% | froon | 414 | 269&nbsp&nbsp/ 7 / 0 | 71 | 7 | 0 | HD,HR | Report |
| #15 | | 3,088,483 | 97.58% | Arue | 414 | 266&nbsp&nbsp/ 10 / 0 | 68 | 10 | 0 | HD,HR | Report |
| #16 | | 3,088,442 | 98.55% | Elias- | 414 | 270&nbsp&nbsp/ 6 / 0 | 72 | 6 | 0 | HD,HR | Report |
| #17 | | 3,084,965 | 97.34% | DazzLE_Wind | 414 | 265&nbsp&nbsp/ 11 / 0 | 68 | 10 | 0 | HD,HR | Report |
| #18 | | 3,083,396 | 98.07% | Spinner | 413 | 268&nbsp&nbsp/ 8 / 0 | 70 | 8 | 0 | HD,HR | Report |
| #19 | | 3,082,406 | 95.41% | Skidayo | 410 | 257&nbsp&nbsp/ 19 / 0 | 67 | 11 | 0 | HD,DT | Report |
| #20 | | 3,080,987 | 98.31% | Raindrop | 412 | 269&nbsp&nbsp/ 7 / 0 | 71 | 7 | 0 | HD,HR | Report |
| #21 | | 3,079,545 | 98.07% | MiNaToZaKi | 413 | 268&nbsp&nbsp/ 8 / 0 | 70 | 8 | 0 | HD,HR | Report |
| #22 | | 3,074,442 | 97.10% | Sly | 413 | 264&nbsp&nbsp/ 12 / 0 | 70 | 8 | 0 | HD,HR | Report |
| #23 | | 3,064,813 | 97.10% | diciestaking | 413 | 264&nbsp&nbsp/ 12 / 0 | 67 | 11 | 0 | HD,HR | Report |
| #24 | | 3,043,772 | 97.10% | najkacze | 414 | 264&nbsp&nbsp/ 12 / 0 | 71 | 7 | 0 | HD,HR | Report |
| #25 | | 3,043,247 | 95.89% | KII0 | 413 | 259&nbsp&nbsp/ 17 / 0 | 62 | 16 | 0 | HD,HR | Report |
| #26 | | 3,040,738 | 95.53% | CoLouRed GlaZeE | 414 | 258&nbsp&nbsp/ 16 / 2 | 62 | 14 | 0 | HD,HR | Report |
| #27 | | 3,036,084 | 95.83% | ahegao | 414 | 259&nbsp&nbsp/ 16 / 1 | 64 | 13 | 0 | HD,HR | Report |
| #28 | | 3,029,426 | 96.14% | Origuon | 413 | 260&nbsp&nbsp/ 16 / 0 | 62 | 16 | 0 | HD,HR | Report |
| #29 | | 3,023,882 | 95.17% | AngelBeans | 412 | 256&nbsp&nbsp/ 20 / 0 | 61 | 17 | 0 | HD,HR | Report |
| #30 | | 3,009,869 | 95.89% | tsukkiy | 411 | 259&nbsp&nbsp/ 17 / 0 | 64 | 14 | 0 | HD,HR | Report |
| #31 | | 3,003,357 | 96.62% | lahoanga1234 | 411 | 262&nbsp&nbsp/ 14 / 0 | 70 | 8 | 0 | HD,HR | Report |
| #32 | | 2,998,935 | 95.89% | yihn | 413 | 259&nbsp&nbsp/ 17 / 0 | 64 | 14 | 0 | HD,HR | Report |
| #33 | | 2,994,988 | 96.32% | OcklePod | 413 | 261&nbsp&nbsp/ 14 / 1 | 67 | 10 | 0 | HD,HR | Report |
| #34 | | 2,990,219 | 96.62% | Neet Sama | 411 | 262&nbsp&nbsp/ 14 / 0 | 68 | 10 | 0 | DT | Report |
| #35 | | 2,986,343 | 95.17% | MiTzuKi | 412 | 256&nbsp&nbsp/ 20 / 0 | 62 | 16 | 0 | HD,HR | Report |
| #36 | | 2,982,458 | 95.17% | Draknica | 413 | 256&nbsp&nbsp/ 20 / 0 | 63 | 15 | 0 | HD,HR | Report |
| #37 | | 2,980,065 | 94.87% | Mimoza | 413 | 255&nbsp&nbsp/ 20 / 1 | 60 | 17 | 0 | HD,HR | Report |
| #38 | | 2,976,115 | 95.11% | Zyaqix | 413 | 256&nbsp&nbsp/ 19 / 1 | 61 | 16 | 0 | HD,HR | Report |
| #39 | | 2,974,612 | 93.96% | quaver | 414 | 251&nbsp&nbsp/ 25 / 0 | 58 | 20 | 0 | HD,HR | Report |
| #40 | | 2,974,573 | 93.96% | MuChin | 411 | 251&nbsp&nbsp/ 25 / 0 | 57 | 21 | 0 | HD,HR | Report |
| #41 | | 2,972,780 | 93.48% | Ayame- | 414 | 249&nbsp&nbsp/ 27 / 0 | 66 | 12 | 0 | HD,HR | Report |
| #42 | | 2,972,447 | 100.00% | Hichinoro | 414 | 276&nbsp&nbsp/ 0 / 0 | 78 | 0 | 0 | HD | Report |
| #43 | | 2,970,247 | 100.00% | bk41501OwO | 414 | 276&nbsp&nbsp/ 0 / 0 | 78 | 0 | 0 | HD | Report |
| #44 | | 2,968,631 | 93.48% | Miroku | 413 | 249&nbsp&nbsp/ 27 / 0 | 53 | 25 | 0 | HD,HR | Report |
| #45 | | 2,968,047 | 100.00% | Arle | 414 | 276&nbsp&nbsp/ 0 / 0 | 78 | 0 | 0 | HD | Report |
| #46 | | 2,966,947 | 100.00% | Sakurai-Momoka | 414 | 276&nbsp&nbsp/ 0 / 0 | 78 | 0 | 0 | HD | Report |
| #47 | | 2,966,947 | 100.00% | KawaiiLittle | 414 | 276&nbsp&nbsp/ 0 / 0 | 78 | 0 | 0 | HD | Report |
| #48 | | 2,965,847 | 100.00% | - auhueu - | 414 | 276&nbsp&nbsp/ 0 / 0 | 78 | 0 | 0 | HD | Report |
| #49 | | 2,965,847 | 100.00% | 0203okaT | 414 | 276&nbsp&nbsp/ 0 / 0 | 78 | 0 | 0 | HD | Report |
| #50 | | 2,964,747 | 100.00% | Aquaria | 414 | 276&nbsp&nbsp/ 0 / 0 | 78 | 0 | 0 | HD,PF | Report |