Beatmap Listing » Uetsu Shi - Firmament Castle "Velier"
Artist:
Uetsu Shi
Circle Size:

Approach Rate:

Title:
Firmament Castle "Velier"
HP Drain:

Star Difficulty:

(8.20)
Creator:
Cherry Blossom
Accuracy:

Length:
2:03 (2:02 drain)
Source:
BMS
Genre:
Unspecified (Other)
BPM:
222
Tags:
bof2012 ein neuer heiliger krieg peacecast.bms
User Rating:
Success Rate:
Points of Failure:


(graph is accumulative, based on % at fail/retry)

0.0% (0 of 198 plays)

Submitted:
Loved:
Jun 1, 2013
Aug 6, 2018
Rating Spread:

Favourited 99 times in total

Users that love this map: Philosophyz, - LoliRuli -, Ether, icejj, N_zs234, My Aim Trash, yuxi822, TsukiBot, Klavelon, Morbon, -Megumi-, Togawa Mayu, Battousai X, SilverMetal, bes_joker, B r e n d a n, FreeDom, AlksendrPPV, Pandarix, minzy21 and many more!
Options:
Modding / Discussion
This map is in a LOVED state.
As such, it will not award any pp and leaderboards may be reset by the beatmap creator.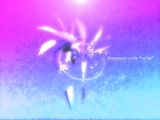 2013 : Old diff mapped when I was beginner at mapping
2015 : Remapped in 2015
222 BPM.
About my diffs :
D Rank :
Stream Warrior.
C Rank :
Real Stream PRO.
B Rank :
Real Stream Master.
A Rank :
Probably a Legend.
S Rank :
Eternal God of Osu, but you can dream.
SS Rank :
WUT ? ITS FUCKING IMPOSSIBRU, IF YOU SS THIS,
ASIAN OR NOT
, ITS IMPOSSIBLE FOR AN HUMAN, YOU HAVE NO LIFE.
Credits to lesjuh
About dialgadu77's taiko diff,
Enjoy the pain :) Half Time is suggested.
BMS link :
http://manbow.nothing.sh/event/event.cg ... 6&event=83
applerss is in the lead! ()
Score
1,574,554 (96.87%)
Max Combo
824
300 / 100 / 50
1425 / 56 / 0
Misses
19
Geki (Elite Beat!)
0
Katu (Beat!)
0
Mods
None
Top 50 Scoreboard
| | Rank | Score | Accuracy | Player | Max Combo | 300 / 100 / 50 | Geki | Katu | Misses | Mods | |
| --- | --- | --- | --- | --- | --- | --- | --- | --- | --- | --- | --- |
| #1 | | 1,574,554 | 96.87% | applerss | 824 | 1425&nbsp&nbsp/ 56 / 0 | 0 | 0 | 19 | None | Report |
| #2 | | 1,549,080 | 97.73% | suni | 663 | 1451&nbsp&nbsp/ 30 / 0 | 3 | 0 | 19 | None | Report |
| #3 | | 1,501,504 | 96.00% | ROTO2001 | 599 | 1421&nbsp&nbsp/ 38 / 0 | 7 | 0 | 41 | None | Report |
| #4 | | 1,442,814 | 95.13% | My Angel Koishi | 419 | 1395&nbsp&nbsp/ 64 / 0 | 5 | 0 | 41 | None | Report |
| #5 | | 1,392,686 | 95.20% | nananass | 577 | 1406&nbsp&nbsp/ 44 / 0 | 13 | 0 | 50 | None | Report |
| #6 | | 1,304,304 | 91.70% | Ppus | 417 | 1325&nbsp&nbsp/ 101 / 0 | 23 | 0 | 74 | None | Report |
| #7 | | 1,287,814 | 93.60% | LimePunch | 413 | 1366&nbsp&nbsp/ 76 / 0 | 8 | 1 | 58 | None | Report |
| #8 | | 1,279,760 | 92.50% | Ikkun | 351 | 1343&nbsp&nbsp/ 89 / 0 | 0 | 0 | 68 | None | Report |
| #9 | | 1,165,800 | 88.70% | Zetera | 326 | 1227&nbsp&nbsp/ 207 / 0 | 14 | 0 | 66 | None | Report |
| #10 | | 859,092 | 99.80% | JDrago14 | 1500 | 1494&nbsp&nbsp/ 6 / 0 | 25 | 0 | 0 | HT,SD | Report |
| #11 | | 831,930 | 98.50% | Fantazy | 876 | 1458&nbsp&nbsp/ 39 / 0 | 20 | 0 | 3 | HT | Report |
| #12 | | 791,094 | 97.00% | VestaraKhai48 | 903 | 1427&nbsp&nbsp/ 56 / 0 | 19 | 0 | 17 | HT | Report |
| #13 | | 152,225 | 31.87% | cashasit | 17 | 292&nbsp&nbsp/ 372 / 0 | 0 | 0 | 836 | NF,HT | Report |
| #14 | | 145,237 | 30.23% | Prince11 | 26 | 279&nbsp&nbsp/ 349 / 0 | 0 | 0 | 872 | NF,HT | Report |
| #15 | | 117,600 | 24.47% | LTF9_BladeZ | 7 | 215&nbsp&nbsp/ 304 / 0 | 1 | 1 | 981 | NF | Report |
| #16 | | 90,558 | 18.83% | Kojumba | 12 | 123&nbsp&nbsp/ 319 / 0 | 0 | 0 | 1058 | NF,HT | Report |